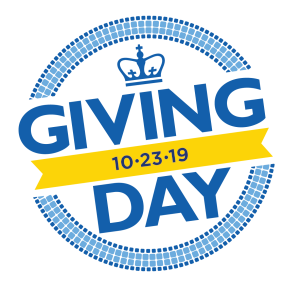 Giving Day 2019 Raises Over $22M, Breaking Past Records
Every October, Columbians around the world—alumni, students, parents, friends, neighbors, faculty, and staff—come together for Giving Day, a 24-hour online fundraising event that changes lives that change the world. On October 23, the eighth annual Giving Day raised a record high of $22,009,151 from 18,622 gifts to the causes, schools, and programs that support students and further Columbia's global mission.
"Our nine percent increase in both dollars raised and number of gifts shows the strength of the Columbia community standing together," said Christina Sebastian, executive director of strategic individual giving and donor relations.
Columbia College and Columbia Athletics were this year's top earners. The College of Dental Medicine took first place in the alumni participation challenge. Columbia University Press, the Center for Veteran Transition and Integration, and Columbia Global Centers topped the list of schools and programs with an increase in gift count compared to last year.
Giving Day helps foster innovative research, revelatory art, championship athletics, and the transformative experience of a Columbia education. Thank you to all who stood together. Learn more.