How will public art bring brain science to life?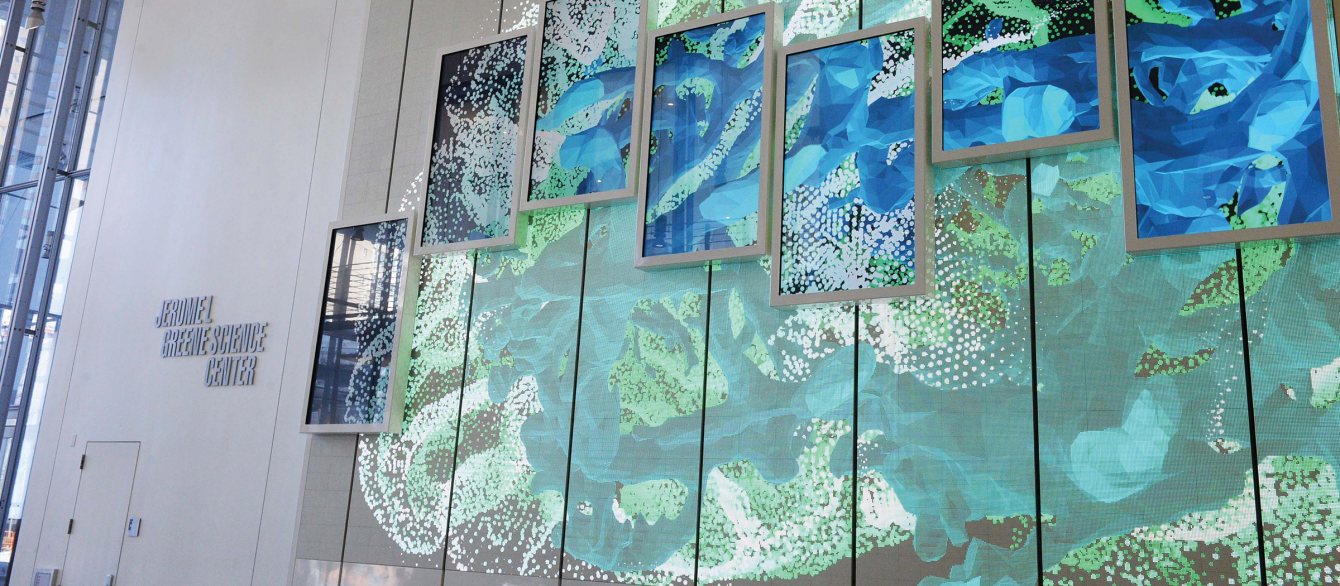 In the newly opened Jerome L. Greene Science Center, you can travel through the brain. Along the building's main corridor lies the Brain Index, an interactive digital art installation that animates the scientific work happening elsewhere in the building.
The Brain Index covers an entire wall, containing multiple displays that show three different visualizations of the brain: the outer surface, the networks of blood vessels that feed it, and the neural connections that link everything together. As different regions rotate into view, the displays shift to highlight the latest findings—illuminating, for example, Elizabeth Hillman's study of how blood flow affects brain function and development.
The Brain Index demonstrates the unprecedented collaboration between art and science at Columbia. Professor Laura Kurgan of the Graduate School of Architecture, Planning and Preservation worked with Mark Hansen, professor at the Graduate School of Journalism, to design an exhibit that remains faithful to the science while translating it into a new visual medium.
The Brain Index is open to all, and Hansen hopes that it will capture the public's imagination, describing the moving displays as "opening doors" that invite exploration, curiosity, and wonder. Learn more.