Albert E. Cinelli '55 Endows Fund to Support Business Law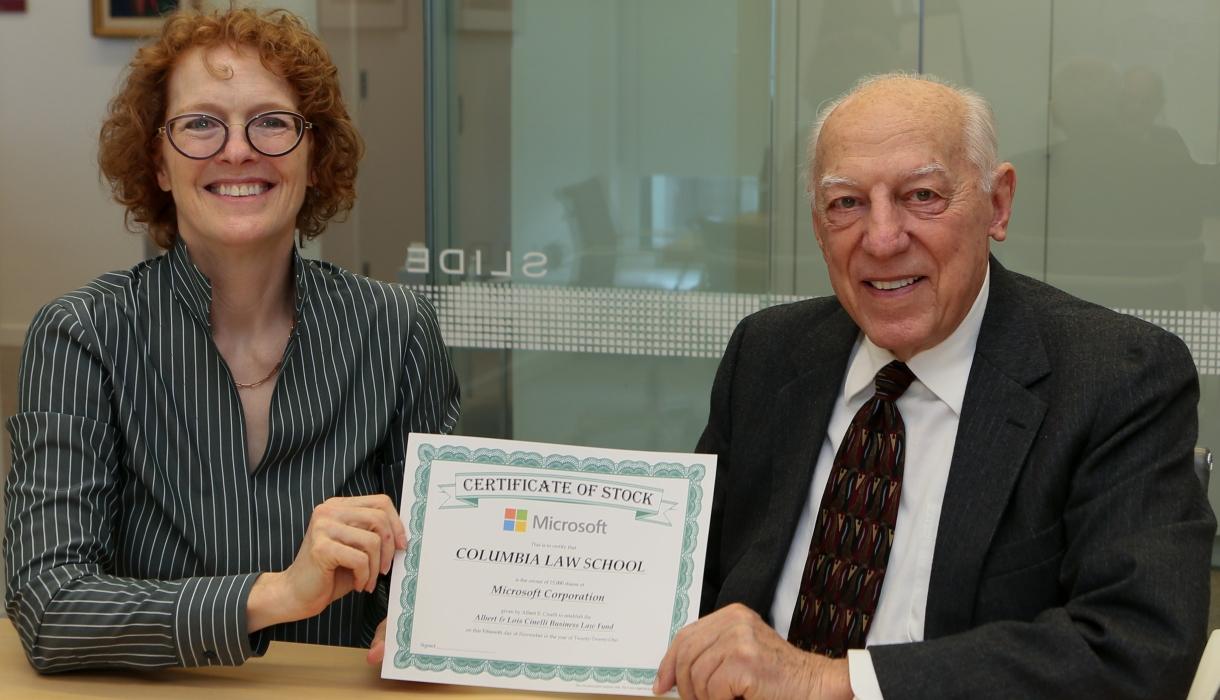 Albert E. "Al" Cinelli '55 switched course in midlife, from general counsel to business owner, when he bought a struggling fiber optic company in Kentucky and nurtured it to profitability and growth. After 15 years, he sold it—and promptly started another. His success in business, he says, was made possible by the legal training he received at Columbia Law School, which gave him not only the skills but also the confidence to achieve his goals.
Now, Cinelli says, he wants law students to be able to follow a similar path. To make this possible, he has given $5 million to Columbia Law School to support the J.D./MBA program and to enhance the business law curriculum through student scholarships and faculty research.
As a Columbia Law graduate, "Whenever I applied for a job, I was presumptively qualified," says Cinelli (pictured above with Gillian Lester, Dean and Lucy G. Moses Professor of Law.) "Columbia made my start into business so much easier. It gave me the springboard to a successful career. Columbia was so integral and so important in the success that I've had in life."
Cinelli is currently chairman of MetroNet, the telecommunications company he founded in 2005 and that serves 13 states. "Law school taught me how to think independently and how to analyze problems." That was the key to making his business grow, he says. "This [gift] is my way to say thank you."