Anil Rustgi, MD, Heads Herbert Irving Comprehensive Cancer Center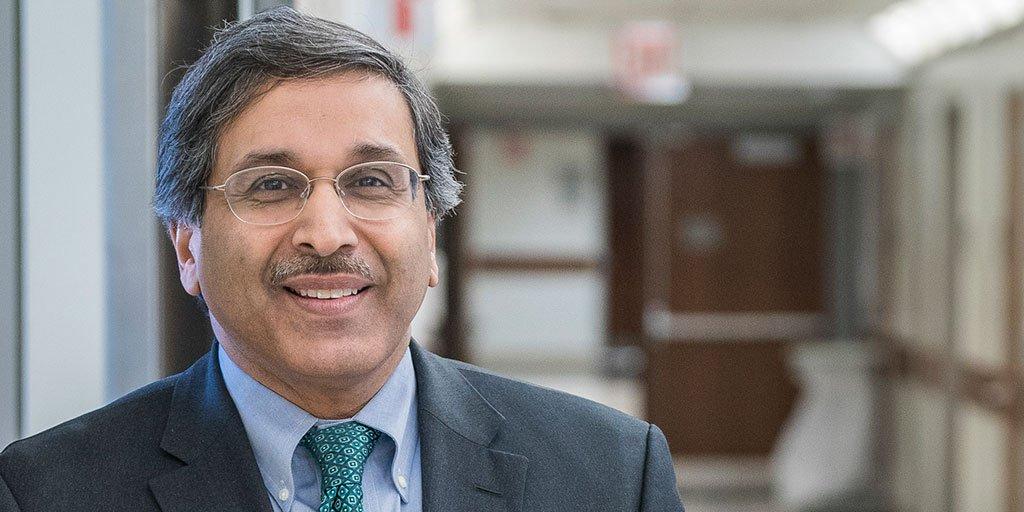 Columbia's leadership in cancer research and treatment took a leap forward in spring 2019 with the arrival of one of the nation's foremost cancer leaders, Anil K. Rustgi, MD, to direct the Herbert Irving Comprehensive Cancer Center (HICCC) and serve as associate dean of oncology in the Vagelos College of Physicians and Surgeons.
His recruitment reflects the transformative impact of Florence and Herbert Irving, whose philanthropy over three decades to Columbia and to NewYork-Presbyterian, amounting to more than $900 million, focused above all on cancer research and treatment. In 2016, the Columbia University Medical Center took the name Columbia University Irving Medical Center in honor of their extraordinary generosity.
For the past two decades, Dr. Rustgi served as the T. Grier Miller Professor of Medicine and Genetics and Chief of Gastroenterology at the University of Pennsylvania. He joins the HICCC at an exciting time of growth, innovation, and expansion.
"The commitment to excellence in research, education and clinical care is part of the very fabric of the cancer center—and that has been longstanding," says Dr. Rustgi, speaking of the HICCC. "I have been impressed with the depth and breadth of basic science research, the growth of translational research, inclusive of clinical trials, and the growth in clinical care, both on campus as well as with our partner hospitals."
The Columbia Commitment continues to gather philanthropic support for medical research and treatment at CUIMC. Learn more.