Can skateboard art fight stereotypes?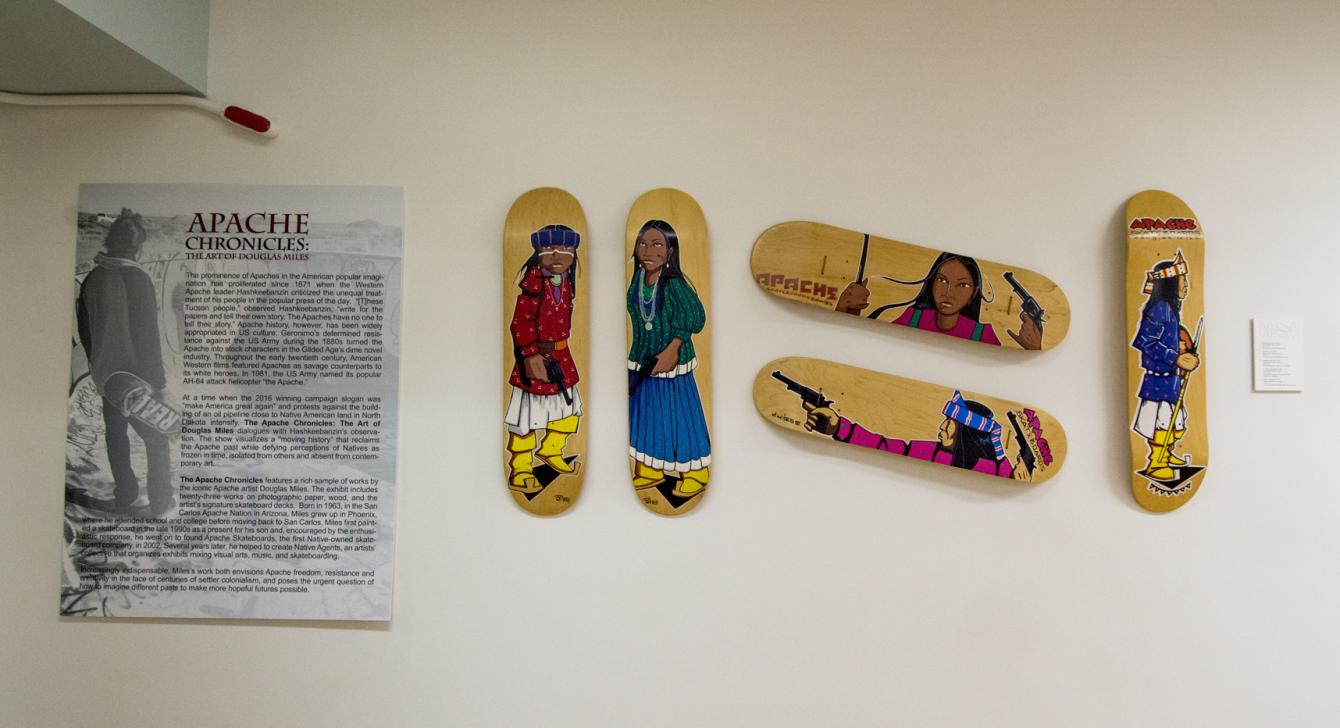 In the spring of 2017, an exhibit at the Center for the Study of Ethnicity and Race in Hamilton Hall featured the work of Douglas Miles, a Native American artist who blends science fiction, comic books, skateboarding culture, and the Apache warrior tradition in his art.
His skateboards, which feature chief Geronimo and other Apache warriors, were shown alongside his works on photographic paper and wood. Using nontraditional materials, Miles combines indigenous stories with pop culture images to offer a new perspective on representations of Native Americans.
After making a skateboard for his son, Miles founded Apache Skateboards, one of the first Native-owned skateboard companies. "If I lived 100 years ago, I would have made my son a bow and arrow," he has said. "Now I live in the 21st century, so I made him a skateboard." Learn more.