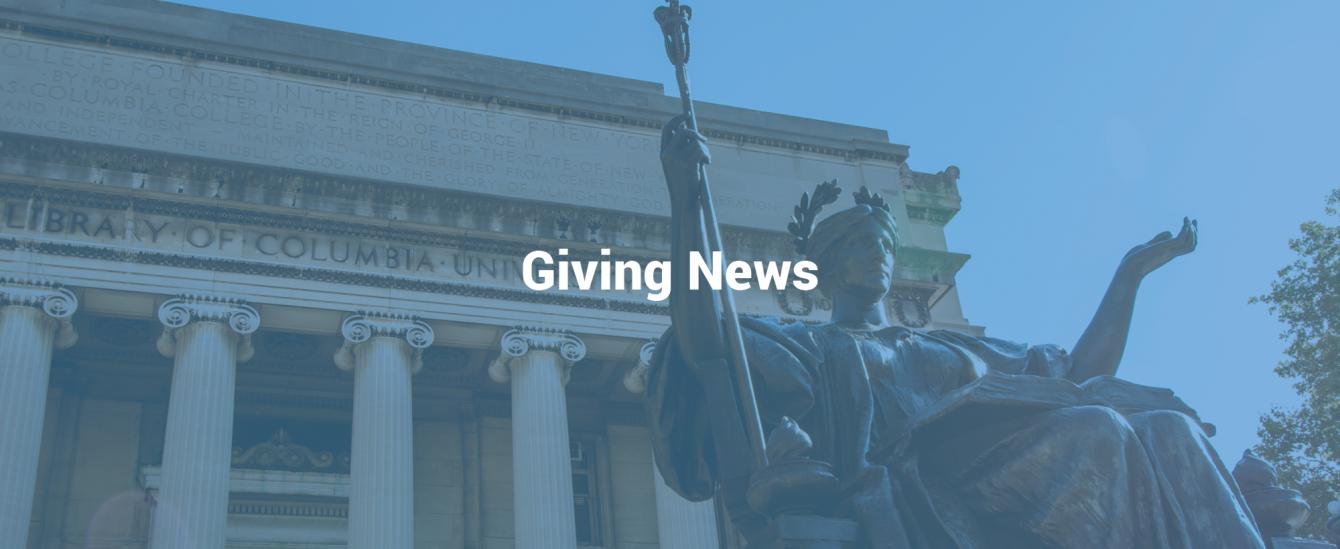 The Columbia Commitment Launches
May 11, 2017 — Columbia University President Lee C. Bollinger today announced the launch of a comprehensive University-wide campaign to support faculty, students, and academic research aimed at solving a range of problems facing the nation and the world. Called "The Columbia Commitment," the new campaign is an accelerated five-year effort to engage more alumni and donors, with a goal of reaching $5 billion by June 2021, the most ambitious year-to-year campaign target in University history.
"While each generation has faced its own set of issues, arguably none has confronted problems of the complexity and scale that we face today," said President Bollinger in a letter to alumni and the campus community. "We must continue to invest in the research that has made the University into the extraordinary institution it is today, and the students and faculty who are its engines. But given the unique challenges facing our society, we also must accelerate our efforts to work across disciplines and all knowledge, and to collaborate with partners beyond academia, to solve the unprecedented problems our generation faces." 
The Columbia Commitment builds on the University's momentum of recent decades, including the renewal of faculty excellence, expansion of financial aid, and bold new buildings on all Columbia campuses, such as the opening in Manhattanville of the most significant new campus in nearly a century.
According to Amelia Alverson, the University's Executive Vice President for Development and Alumni Relations, the campaign's true importance lies "beyond dollar goals, in the impact Columbia will have in the world and the many opportunities for alumni and friends to be partners in achieving this mission."
The Columbia Commitment is led by executive committee co-chairs Lisa L. Carnoy '89CC; Jonathan Lavine '88CC; and P. Roy Vagelos '54PS; as well as Chair of the Board of Trustees Jonathan D. Schiller '69CC, '73LAW.
"Solutions to society's increasingly complex problems have become more urgent," said Schiller. "We are committed to exploring new partnerships, beyond our campuses, to serve society to the best of our ability."
The campaign focuses on a set of interdisciplinary Commitments—University-wide initiatives that will evolve over time along with the vision of the faculty. There are currently seven such Commitments, each firmly rooted in core areas of Columbia's widely recognized leadership in teaching and research: arts and ideas, climate response, data and society, the future of neuroscience, global solutions, just societies, and precision medicine.
The ongoing success of campaigns based in individual schools has set the stage for the University-wide effort. These include Columbia College (Core to Commencement), The Fu Foundation School of Engineering and Applied Science (SEAS@150), the Graduate School of Business (Securing Our Future), the Graduate School of Journalism, and the School of Nursing (Building the Future).
As of today, some 100,000 donors have contributed a total of more than $2 billion toward the campaign goal.