Columbia Establishes the Howard McP. Davis Professorship of Art History, Deepening Scholarship in Renaissance Art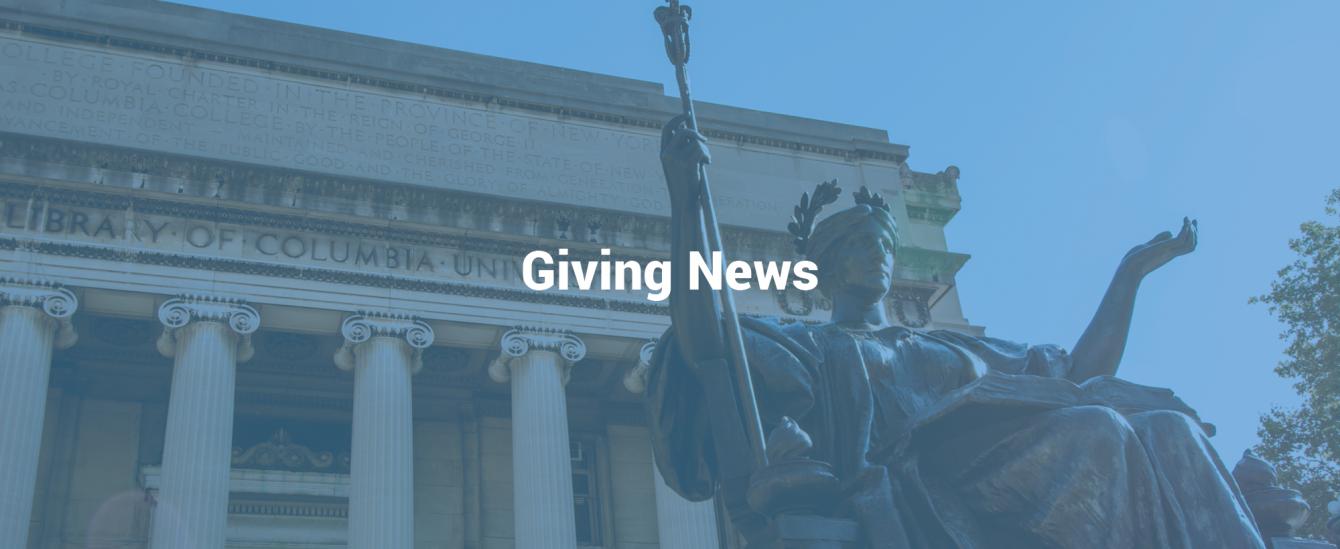 March 9, 2020 — With a gift from an anonymous donor, Columbia University has established the Howard McP. Davis Professorship of Art History. The professorship honoring Davis, a respected scholar and longtime Columbia teacher of Renaissance art, will support a Columbia art historian of European art and architecture in the period from 1300 to 1700.
"This professorship will allow Columbia to deepen its already world-renowned scholarship in Renaissance art history, as well as the University's commitment to teaching excellence," said Amy Hungerford, executive vice president for arts and sciences at Columbia.
Davis, who passed away in 1994, was a beloved professor to Columbia graduate and undergraduate students alike for more than forty years. He received several teaching awards, including Columbia's Mark Van Doren Award in 1968 and the Great Teacher Award of the Society of Older Graduates of Columbia in 1970. The College Art Association of America also in 1984 awarded him for the Distinguished Teaching of Art History. A New York Times article published that year noted that when Davis retires from the University, "he will close a career at Columbia that has brought him recognition as one of the finest teachers of art history in the country."
The donor, one of Davis's former students and a longtime generous supporter of the University, seeks to honor his legacy of rigorous teaching in the field of art history.
Michael Cole, professor and chair of the Department of Art History and Archeology, is the first Davis Professor of Art History. Cole, whose appointment to the Professorship was approved by the Board of Trustees in January 2020, is a specialist in Renaissance and Baroque European art, focusing on fifteenth-, sixteenth-, and seventeenth-century Italy. He joined Columbia's department in 2010, becoming its chair in 2015.
Cole is considered the leading American scholar of his generation in Renaissance Art History. His writing on both art and artistic practices has helped to expand the discipline's boundaries. Cole's latest book, Sofonisba's Lesson (Princeton University Press, 2020), describes the formation and career of the first major female artist of the Renaissance, Sofonisba Anguissola.
"Howard Davis taught Renaissance art to generations of Columbia students," said Cole. "I am honored to hold a chair named in memory of such an admired figure."
When the Times asked Davis in 1984 how he would like to be remembered, the celebrated professor said, "I'd like to feel that I've made an impact on my students and contributed something in the way they feel about works of art, something lasting."