Columbia University Announces Lilian Armstrong Fellowship Fund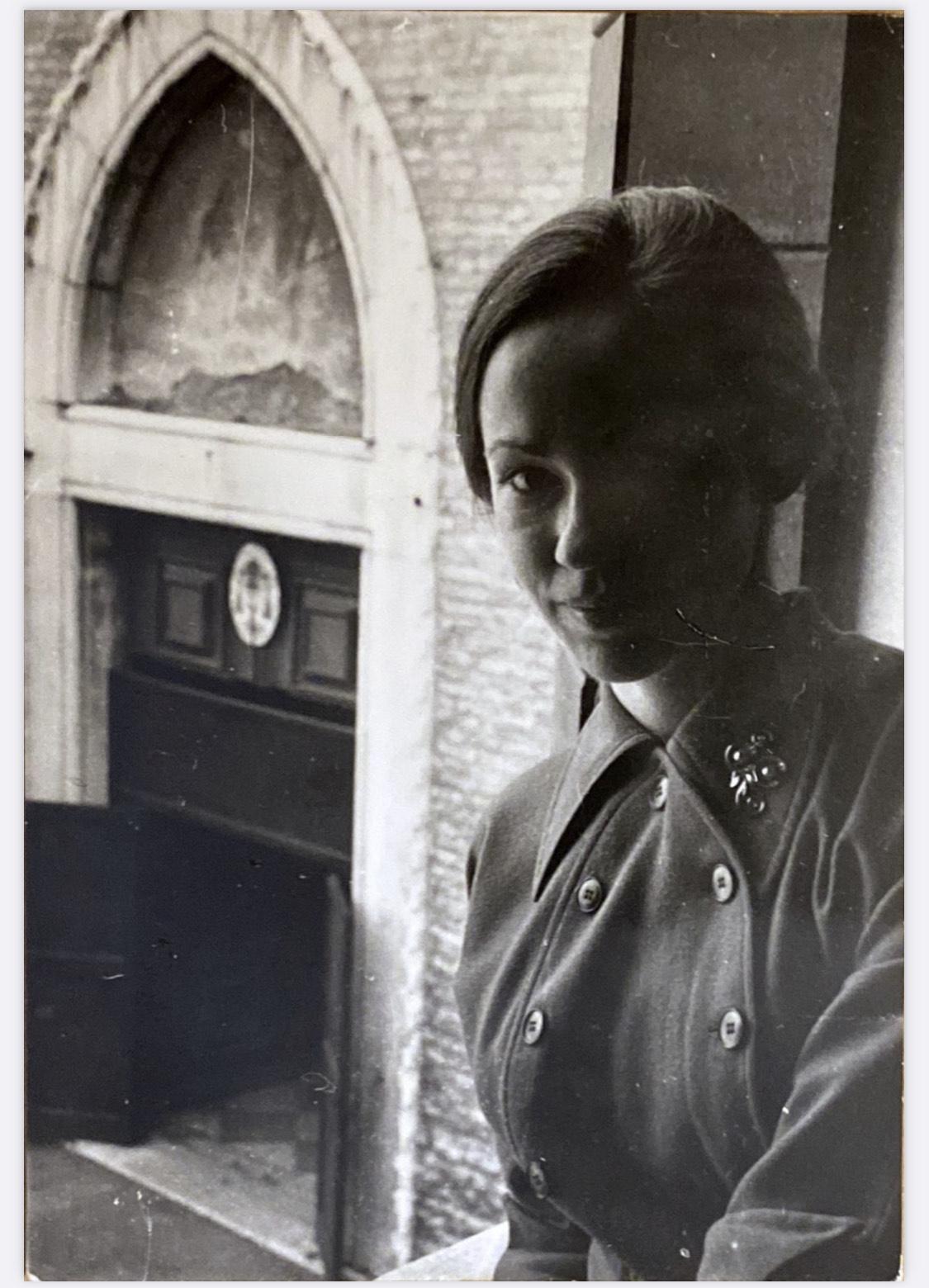 Columbia University has launched an initiative to honor Columbia alumna and internationally renowned Italian Renaissance art historian Lilian Armstrong (1936-2021) with a fund in her name to support graduate students in Venice at Casa Muraro. A passionate and prolific scholar, Lilian authored or co-authored several books and more than sixty scholarly papers, and was the recipient of many honors, fellowships, and grants. She was a pioneer as a woman scholar with a Venetian focus, in the 1960s, and an inspiration to generations of students and colleagues in her decades teaching at Wellesley College, where she was Mildred Lane Kemper Professor of Art until her retirement in 2006.
Lilian arrived at Columbia after receiving her bachelor's degree from Wellesley, and a Master's degree from Harvard. At Columbia, Lilian studied under the legendary art historian Meyer Schapiro and completed her thesis on the 15th-century Italian painter, Marco Zoppo, with the then department chair, Rudolf Wittkower, as her advisor. Her decision to study in Venice, which was a major center of the new printing industry in the late 15th century, was a turning point in her career, as she had not chosen to go the traditional route of studying at the American Academy of Rome. While she was initially a scholar of Marco Zoppo, Lilian's interest in the representation of putti (cherubs) in his art shifted her focus to the scholarship she is renowned for today, her brilliant and prolific research into Italian illuminated manuscripts, hand-illuminated incunabula, and woodcut illustration in early printed books of Venetian origin.
Columbia's plans to raise funds in Lilian Armstrong's honor will ensure that graduate students across a number of fields will benefit from having a home base at Casa Muraro and participate in the research and study experiences that shaped Lilian's own path. With Casa Muraro's location in the immediate vicinity of the Peggy Guggenheim Collection, faculty expertise across the University, and strong ties to her friends and academic colleagues, David and Ellen Rosand, Columbia is uniquely positioned to honor Lilian's legacy and scholarship. The Lilian Armstrong Fellowship Fund will provide support for graduate students pursuing scholarship, coursework, onsite research, or collaborative cataloging or exhibition projects in Venice or the Veneto. Fellows will engage with a range of subjects, including art history, Italian, design, historic preservation and conservation, landscape architecture, literature, musical composition and performance, and visual arts. The Fund will also provide resources that will be devoted to supporting Casa Muraro, enabling graduate students to be effective in their coursework, research, or curatorial practice.
Jill Armstrong, Lilian's niece, presented the Festschrift (book honoring Lilian Armstrong's legacy) at an event in Venice, Italy on June 16, 2023. The Art of the Renaissance Book presents new research by eminent and emerging scholars in honor of Lilian, whose extraordinary research has elucidated a vast corpus of imagery previously hidden inside manuscripts and books produced in late medieval and Renaissance Venice and the Veneto. Armstrong was one of the pioneers focusing upon the unique nature of each copy of early printed editions, an approach that has transformed the field of book history. Her studies of antiquarian imagery in books and manuscripts revealed the inventiveness and originality of these works, and that many important classical motifs initially emerged in such marginal spaces before they were canonized in sculpture and oil painting. The contributions by art historians, manuscript scholars, and book historians collected here on the book arts across Europe are testimonies to the fact that Lilian Armstrong's research has been highly influential across disciplines and geographical areas of study.
Columbia is grateful to Jill Armstrong, Lilian's niece, for her leadership and generosity in establishing this tribute. Columbia and Casa Muraro have benefited tremendously from the commitment of the Rosand family – Ellen, Jonathan, and Eric – whose dedication has enabled the transformation of Casa Muraro as a vibrant academic hub and community for students and scholars of Venice. We also extend our deep gratitude to Dr. Caroline Wamsler, a former student of Lilian Armstrong's at Wellesley College who is a faculty member and resident director of Columbia's Summer Program in Venice at Casa Muraro.