Columbia University School of the Arts Announces Solomon B. Hayden Fellowships to Support Diverse Voices in Art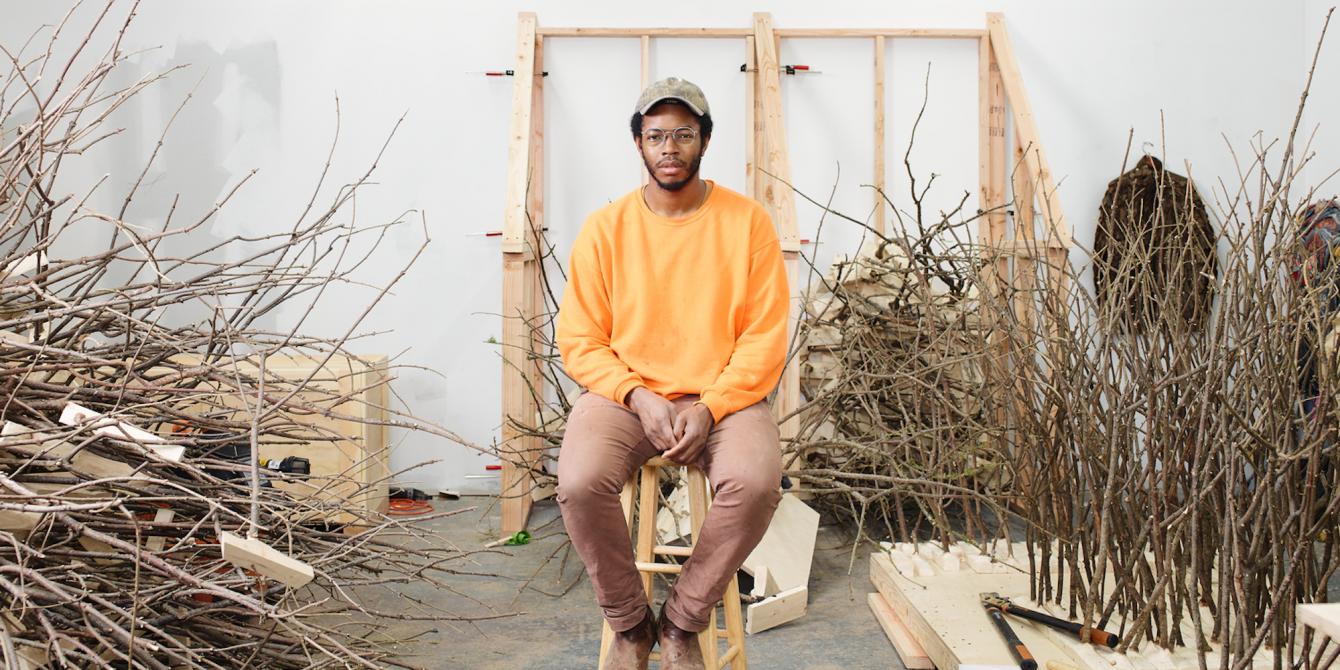 In partnership with Columbia University and two prominent New York galleries, artist Hugh Hayden '18SOA helped found the Solomon B. Hayden Fellowships, forging a scholarship opportunity to attend Columbia University unlike any other.
When George Floyd was killed in Minneapolis earlier this year and Black Lives Matter protests erupted across the nation, Hayden felt an increasing urgency to do something in support of the movement. "I started seeing people raising money for bail funds, and I think that's a good thing, but I want to keep people out of jail to begin with," said Hayden.
The Solomon B. Hayden Fellowships offer two students the opportunity to attend Columbia under specific circumstances. One, supported by Clearing Gallery, will be awarded to a student pursuing an MFA in Visual Arts with a focus on sculpture; and another, supported by Lisson Gallery, will be awarded through Columbia's Department of Art History and Archaeology at the Graduate School of Arts and Sciences to a student pursuing an MA in the Modern and Contemporary Art: Critical and Curatorial Studies (MODA) program. Hayden is an artist at Clearing Gallery and Lisson Gallery.
Both of these fellowships will have a preference for students who have demonstrated leadership in the African-American and African Diaspora communities. In addition to financial support, these fellowships offer recipients mentorship opportunities and a chance to network from within the two galleries through working directly with established artists and attending openings, and providing exposure and access for younger, emerging artists.
To begin raising funds for their contribution, Clearing Gallery will sell two new works by Hayden, the profits of which will go entirely to the Solomon B. Hayden Fellowship Fund in Visual Arts. Additionally, taking the lead from Hayden, Lisson Gallery's senior leadership–Nicholas Logsdail (Chairman), Alex Logsdail (Executive Director), and Greg Hilty (Curatorial Director)–are jointly making an equal personal financial contribution toward the fellowship. Initially, this will partially fund its recipients, with the intent to become full support later. The longer-term aim is to award annual scholarships in New York and London and to provide mentorship and placement at different gallery locations and with artists and related partners, to provide better access to the profession. This collective contribution is recognition by both the artist and the professional industry that the current moment demands great change. The fellowships are part of an ongoing effort to address the inequities embedded at the base level of the art profession.
"These fellowships can give artists access to things that money can't buy," Hayden said.
In awarding the Solomon B. Hayden Fellowships Fund in Visual Arts, School of the Arts is proud to continue the commitment to recognizing, celebrating and protecting under-represented voices in the arts.
"Hugh Hayden, our fabulous, recent alumnus is an amazing artist and human being––resourceful, brilliant, and hardworking––characteristics he attributes to his father, Solomon B. Hayden," Dean Carol Becker said. Learn more.