Columbia University's Justice-in-Education Initiative Awarded Renewed Support from The Andrew W. Mellon Foundation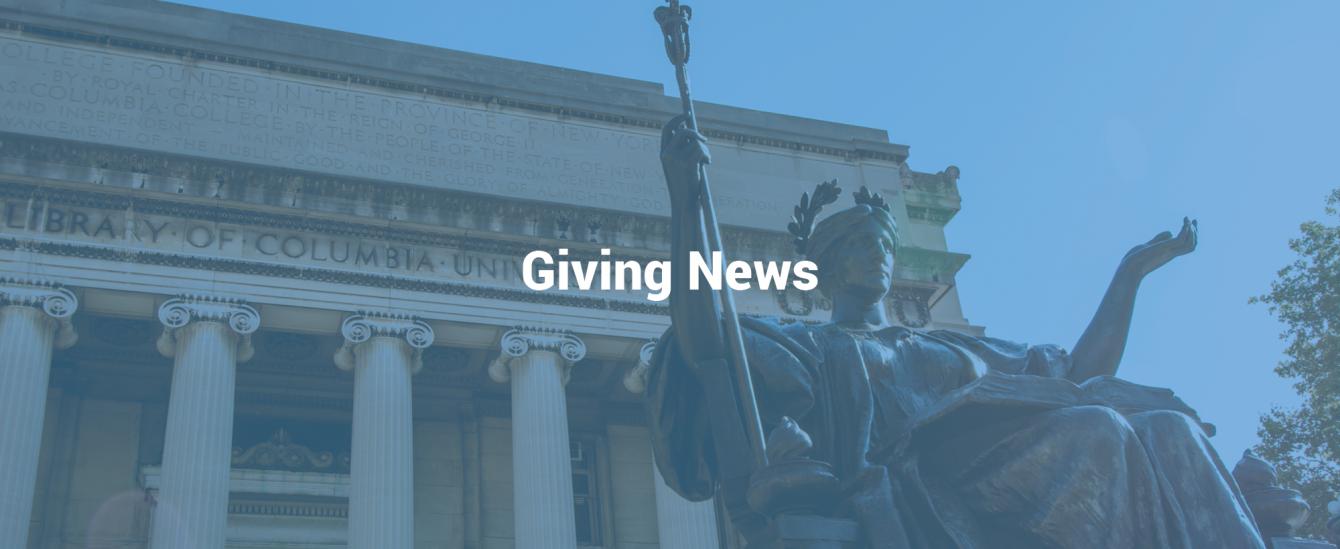 April 17, 2018 — Columbia University has received an award renewal of $1.7 million from The Andrew W. Mellon Foundation for three years of support to the Justice-in-Education Initiative. This Initiative, a collaboration of the Heyman Center for the Humanities and the Center for Justice, provides educational opportunities for incarcerated and formerly incarcerated persons. It has become a model for other universities seeking collaboration to increase educational opportunities for the incarcerated and for students returning home from prison.
Over the past three years, the Justice-in-Education Initiative has provided more than two dozen college courses in nearby correctional facilities (Sing Sing, Taconic, Bedford Hills, and Metropolitan Detention Center) and has offered more than thirty students returning home from prison the opportunity to continue their education at Columbia. The work of faculty and students in the Initiative has also helped to incorporate issues of justice into the University's curriculum.
The Initiative has developed under the direction of Geraldine Downey, Professor of Psychology and Director of the Center for Justice, and Eileen Gillooly, Executive Director of the Society of Fellows and Heyman Center for the Humanities.
"The grant renewal will extend these programs to impact more individuals and communities, increasing educational support for incarcerated students and those re-entering society from prison," said Downey. "The Mellon Foundation is ensuring the Initiative's longevity at Columbia."
"In providing access to education, Columbia fulfills its mission to advance knowledge and learning," said University President Lee C. Bollinger. "The Justice-in-Education Initiative aligns with one of the major priorities of The Columbia Commitment campaign—Just Societies—as it seeks to renew and embolden efforts to build an equitable, inclusive world, starting here on Columbia's campus."
About Columbia University
Among the world's leading research universities, Columbia University in the City of New York seeks to advance the frontiers of scholarship and foster a community engaged in complex issues of our time through teaching, research, patient care, and public service. The University is comprised of 16 undergraduate, graduate, and professional schools, and four affiliated colleges and seminaries in Manhattan, and a wide variety of research institutes and global centers around the world. More than 40,000 students, award-winning faculty, and professional staff define the University's values and commitment to pursuing knowledge and educating engaged citizens.
About The Andrew W. Mellon Foundation
The Andrew W. Mellon Foundation endeavors to strengthen, promote, and, where necessary, defend the contributions of the humanities and the arts to human flourishing and to the wellbeing of diverse and democratic societies. To this end, we support exemplary institutions of higher education and culture as they renew and provide access to an invaluable heritage of ambitious, path-breaking work.