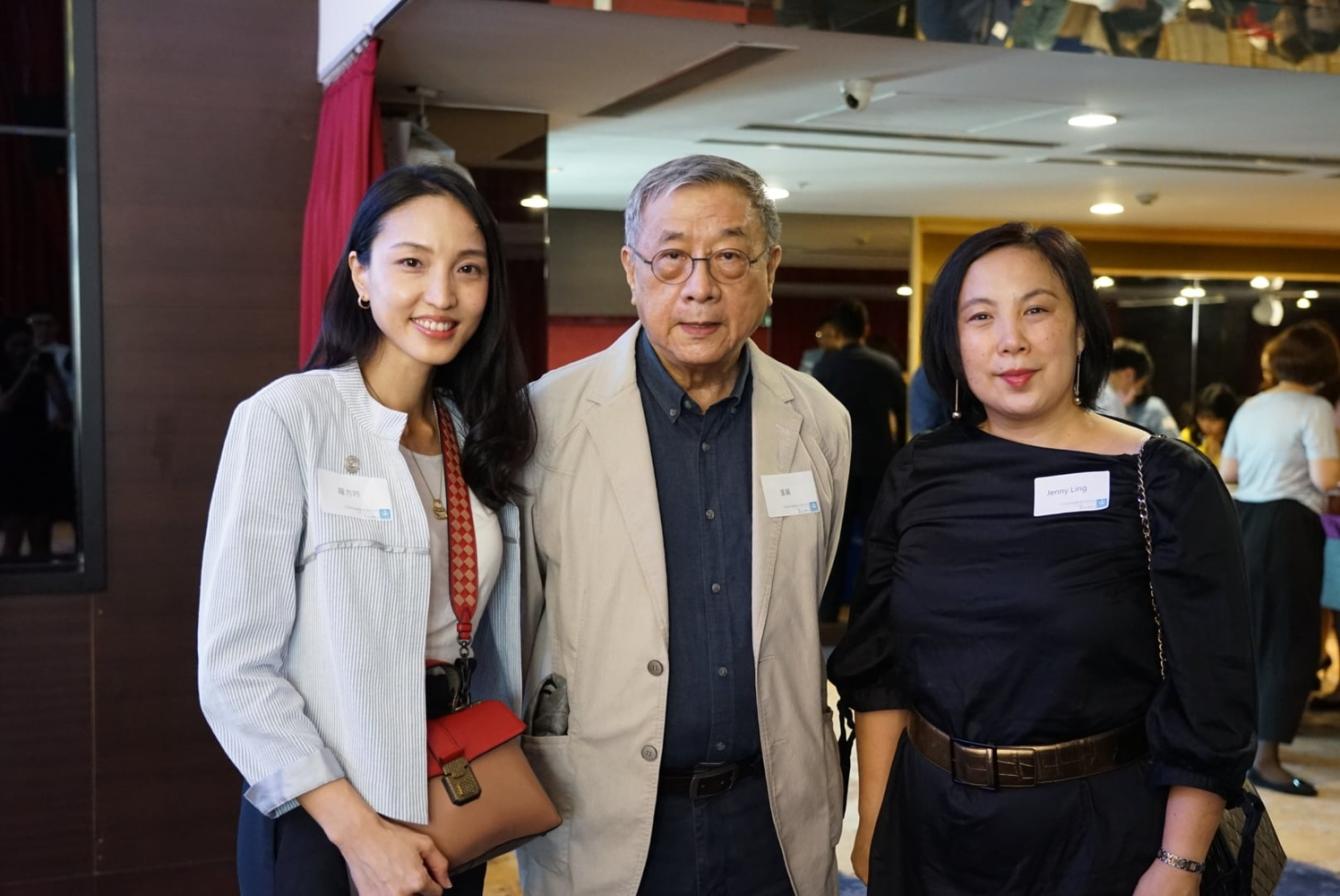 When Joshua Jih Pan '67GSAPP traveled to the United States to continue his architecture studies in 1963, his family had no refrigerator, no television, and no telephone. In the decades that followed, Taiwan would see extraordinary growth. So would Joshua.
Today, he sits at the helm of one of the largest architecture and planning firms in Taiwan, recognized in the region and beyond. As JJP Architects & Planners celebrates forty years in business, its founder has made a generous donation to GSAPP's Design Create Engage campaign — the largest gift to date from a donor in Asia. His gift will endow a scholarship that will impact students from around the world for generations to come.
After earning his undergraduate degree in Taiwan, Joshua applied to graduate programs in the U.S. Some accepted him outright, but one sent him a letter he was not quite expecting.
"They said that while my performance was sufficient, they thought my undergraduate curriculum was too concentrated on engineering," he recalls. "They believed that good architects needed a grounding in the liberal arts and humanities."
The school offered Joshua a scholarship, but wanted him to start back in the fourth year of its professional program. Although it would mean falling behind his peers, Joshua found their case convincing.
So he enrolled at Rice University in Houston, where the next two years would inform his philosophy and set the direction for his career. He was introduced to art history, sociology, psychology, and American history. He then set his sights on attending Columbia.
The summer before arriving at GSAPP, Joshua took a job at M.I.T. assisting with campus planning. "I remember driving down from Boston to New York with a friend and seeing the city for the first time," he says. "The towers, the density — it was so dramatically different than anything I'd ever experienced."
At Columbia, he was exposed to the landmark urban planning text Communitas by Paul and Percival Goodman; the latter, an influential planner and professor at Columbia University. The Goodmans' humanistic approach, designing to address the needs of the community, resonated with Joshua, who studied under Professor Goodman. "We met weekly in the studio, and Professor Goodman would critique our work, but also talk about social issues," says Joshua. "Those discussions broadened my eyes about being an architect, designing buildings in relationship with people. Before that I was concentrating on designing for design's sake."
The classwork led Joshua and his fellow students to some of the poorest neighborhoods in New York City where they would see up close how urban design influenced — for better and for worse — social problems like poverty, public safety, and food insecurity. "It was quite eye-opening to witness things firsthand that I'd only ever read about in books," he says.
Joshua received a William Kinne Fellowship and after graduation embarked on a months-long road trip around the country. He visited downtown areas and studied how cities like Minneapolis, Kalamazoo, and Fresno were developing pedestrian malls as catalysts for revitalization.
"I did about eighty percent of my travel on Greyhound," he says. "After all, bus stations are typically located downtown. I would get to a city, spend the day walking around, then in the evening buy a ticket to my next destination and sleep on the bus. I think I've been to more than forty states now, most of them on that trip."
After twelve years in America, Joshua returned to Taiwan and eventually founded JJP Architects & Planners in 1981. He also developed a remarkable working relationship with the late Wang Chiu-hwa '49GSAPP, a student and longtime design partner of Percival Goodman. The two first met at Columbia and later collaborated on a number of projects, including Taiwan's first modern university library.
"She and I shared a philosophy that architects need to design buildings and environments that consider foremost how people live and that help reduce social problems," says Joshua. "To this day, that's what JJP emphasizes in all our projects."
In many ways, Columbia has never been far from Joshua's heart. As an active member of the Columbia Alumni Association, he became the first GSAPP alumnus to be elected president of the Taipei chapter, paving the way for other GSAPP alumni to play leading roles in the organization (including current chapter president, Johnny Chiu '06GSAPP).
And, of course, Joshua's philanthropy speaks for itself.
"I owe a lot to my time at Columbia," he says. "It was important to me to create a scholarship that would benefit students from around the world — young people who, like me, want to take what they learn at GSAPP to make their own part of the world a better place."
Editor's note: A version of this article was originally published by Columbia GSAPP.