How can artists and scientists help each other ask questions?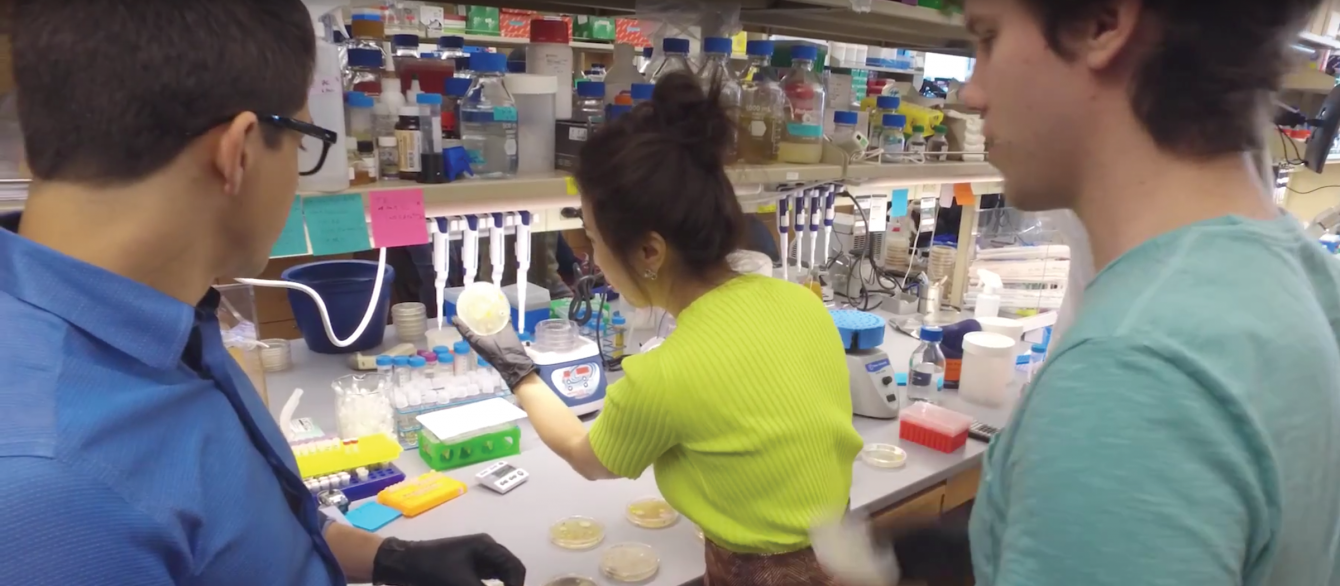 Without three graduate students at Columbia University Medical Center, Anicka Yi's "Life is Cheap" exhibition at the Guggenheim (April 21 – July 5) may have looked, and smelled, a lot different.
Yi's art draws concepts and techniques from science, and she is known for creating work with biological material to challenge the primacy of vision in the response to art. As the recipient of the 2016 Hugo Boss Prize, a biennial award for contemporary art, she began preparing for her Guggenheim exhibition last fall and reached out to Filippo Mancia, PhD, professor of physiology & cellular biophysics, for scientific advice.
"People ask me, 'Why are you interested in science, and how did you start to get involved with science?'" Yi said. "My response to that is, 'If you are embarking upon any kind of art-making, science is just already embedded into anything that you will do.'"
Columbia graduate students Hunter Giese, Frank Cusimano, and Ross McBee helped Yi with projects like choosing bacteria and materials that would stay alive for her months-long installation. Yi also asked the scientists hypotheticals—can you create a drug that induces perception—that inspired them all to think outside the box.
"Scientists and artists like to be creative. They like to come up with new ways of investigating different questions," said Giese, a PhD candidate in Physiology and Biophysics. "Having these conversations with Anicka is helping me ask better questions." Learn more.