How has the move to Manhattanville connected community artists and the public?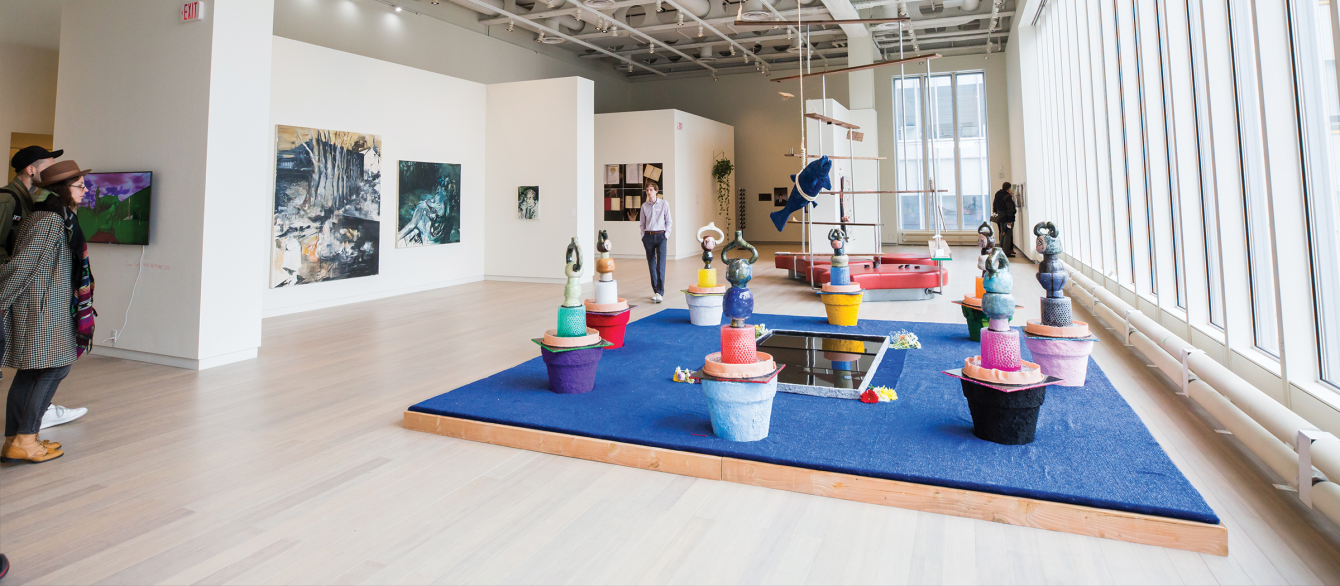 For most of its 30 years, the Miriam and Ira D. Wallach Art Gallery has been a well-kept secret—a respected gallery space tucked away on the eighth floor of a building on Columbia's Morningside campus. Now it has moved to a highly visible location in the new Lenfest Center for the Arts, located just north of West 125th Street.
On Columbia's new Manhattanville campus, the Wallach Gallery is more accessible than ever to the community, for artists and audience members alike. The campus has been designed for maximum openness, with many opportunities for local residents to walk, visit, and learn.
The Gallery's former director and chief curator Deborah Cullen emphasized a commitment to the community with a triennial showcase of artists who live or work north of 99th street. A critical success, the first Uptown exhibit featured works by 25 artists like Sanford Biggers, Duhirwe Rushemeza, and Elaine Reichek. Bettie-Sue Hertz, the Gallery's current director and chief curator, deepens that commitment with the latest exhibit on contemporary art from Algeria and its Diaspora. Learn more.