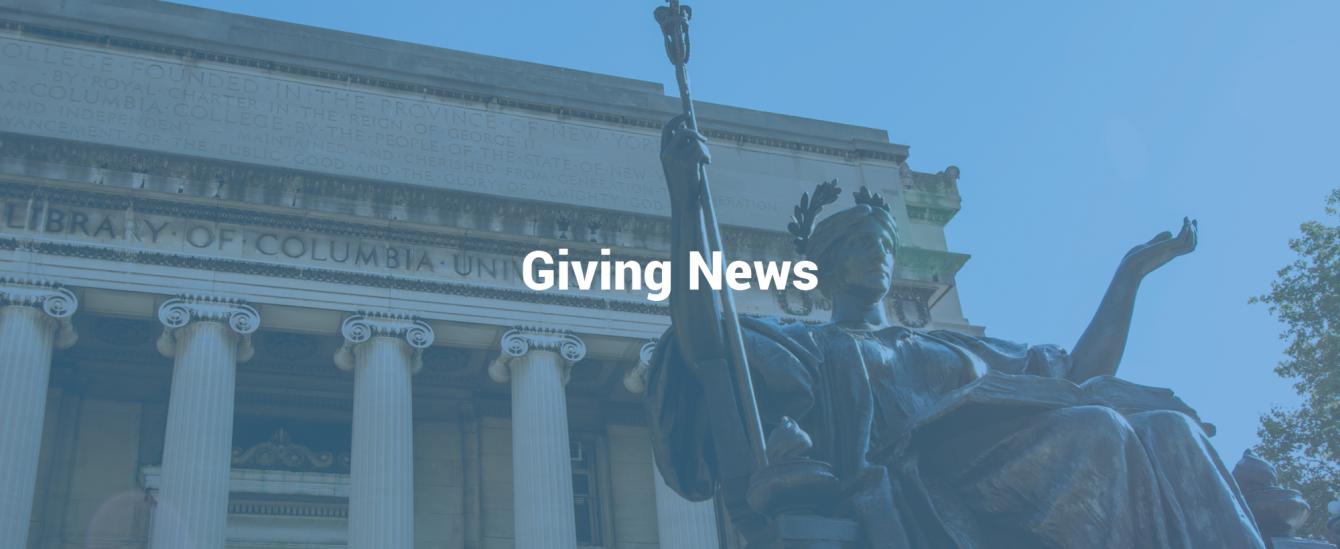 Irving Family's $700 Million Bequest to Columbia and New York-Presbyterian Sets Stage for Dramatic Advances in Cancer Research and Care
November 16, 2017 — Columbia University and NewYork-Presbyterian announced today that Florence Irving and her late husband, Herbert Irving, have given $700 million to the two institutions to dramatically advance research and clinical programs for the treatment of cancer.
"It is widely recognized that the long battle against cancer has arrived at a crucial juncture," said Lee C. Bollinger, Dr. Steven J. Corwin, and Dr. Lee Goldman, the leaders respectively of Columbia University, NewYork-Presbyterian, and Columbia University Irving Medical Center, in a joint statement underscoring the significance of the Irvings' gift, the largest in the Medical Center's history. "What is perhaps less well understood is that the dramatic advances now within our reach will be realized only by harnessing the learning of many different scientific disciplines and such work requires enormous institutional resources. The Irvings have given us the means to engage in that collective effort, and we are determined to reward their ambitious vision."
The $700 million bequest, which includes $600 million in new funds in addition to previously announced pledges to the two organizations, brings the Irvings' total donations to Columbia University and NewYork-Presbyterian to more than $900 million over the past three decades. The 20-acre Medical Center campus shared by the two institutions in upper Manhattan was renamed last year to honor the Irvings, and the institutions are now known as Columbia University Irving Medical Center and NewYork-Presbyterian/Columbia University Irving Medical Center. Learn more.