Just Societies Highlights - April 2019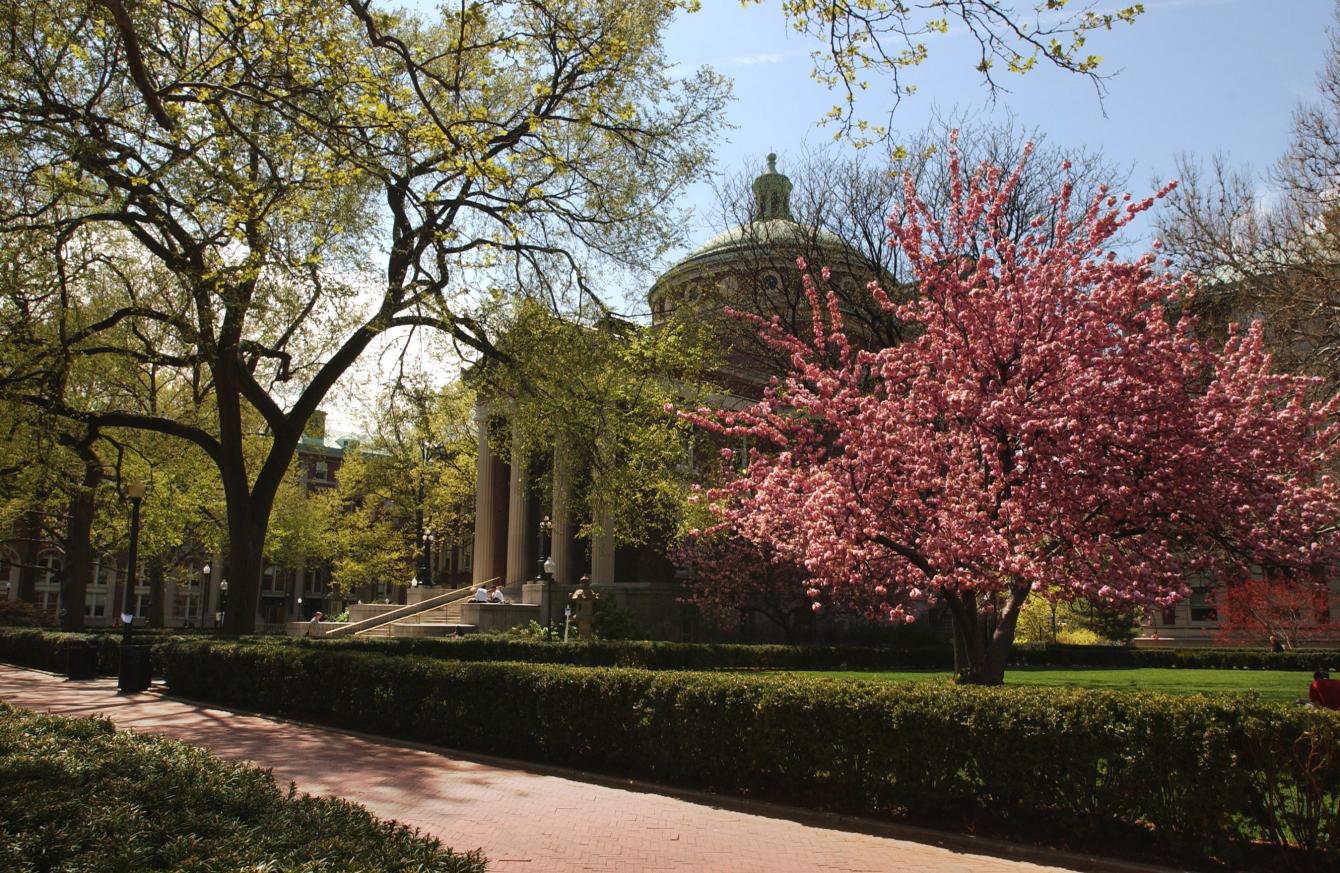 April 2019   

Columbia Just Societies Highlights
The Justice Ivy?

"There is an amazing critical mass across all the departments and schools that really has the potential to make us the justice Ivy."

- Bernard E. Harcourt, the Isidor and Seville Sulzbacher Professor of Law and Professor of Political Science
Meet Professor Harcourt


Harcourt is at the center of Columbia's focus on justice. Learn about his boundless projects—from defending death row inmates to serving as co-chair of the Just Societies Faculty Task Force.

 
Volunteer

End Student Hunger

The Food Pantry, a student-run initiative, aims to help students focus on their studies, not on finding their next meal. Volunteer your time or donate food (online or in person) to ensure all students eat well.
 

Facebook LIVE: Health and Human Rights

On April 23, tune in for a Just Societies Facebook LIVE talk on health and human rights with professor Maya Sabatello and postdoctoral research scientist Anindita Dasgupta. These talks bring together faculty from the School of Social Work and across the University. See past episodes.

 

Mary Sibande: Exhibit Reception

On April 25, come to the opening of South African artist Mary Sibande's first solo exhibit in New York City at Columbia's LeRoy Nieman Gallery. Sibande's art honors the women in her family who were forced into domestic work during apartheid. The show ends May 1.
Ira A. Lipman Center for Journalism and Civil and Human Rights Digs Deeper

Created in 2017, the Lipman Center's mission is to inform and shape the ways we research and report race, diversity, and civil and human rights in the US and globally.
 

Are Mega-Corporations Crippling Democracy?

Columbia Law School professor Tim Wu, who coined the term "net neutrality," explains in Columbia Magazine the perils of excessive corporate power, from big banks to big tech.

 


Using Data Science to Hold Governments Accountable

Columbia historian Matthew Connelly turns millions of government documents into data with History Lab, which preserves the fabric of the past and provides lessons for the future.
Ideas or questions? Email us at justsocieties.commitment@columbia.edu
Our commitment to Just Societies renews and emboldens efforts to build an equitable, inclusive world. Just Societies is part of 
The Columbia Commitment campaign, which builds partnerships with donors and volunteers sharing an urgent sense of what Columbians can do for our students and the world. 
You are receiving this email because you attended a Columbia Just Societies event or signed up to receive Columbia social justice news.