Just Societies Highlights - January 2020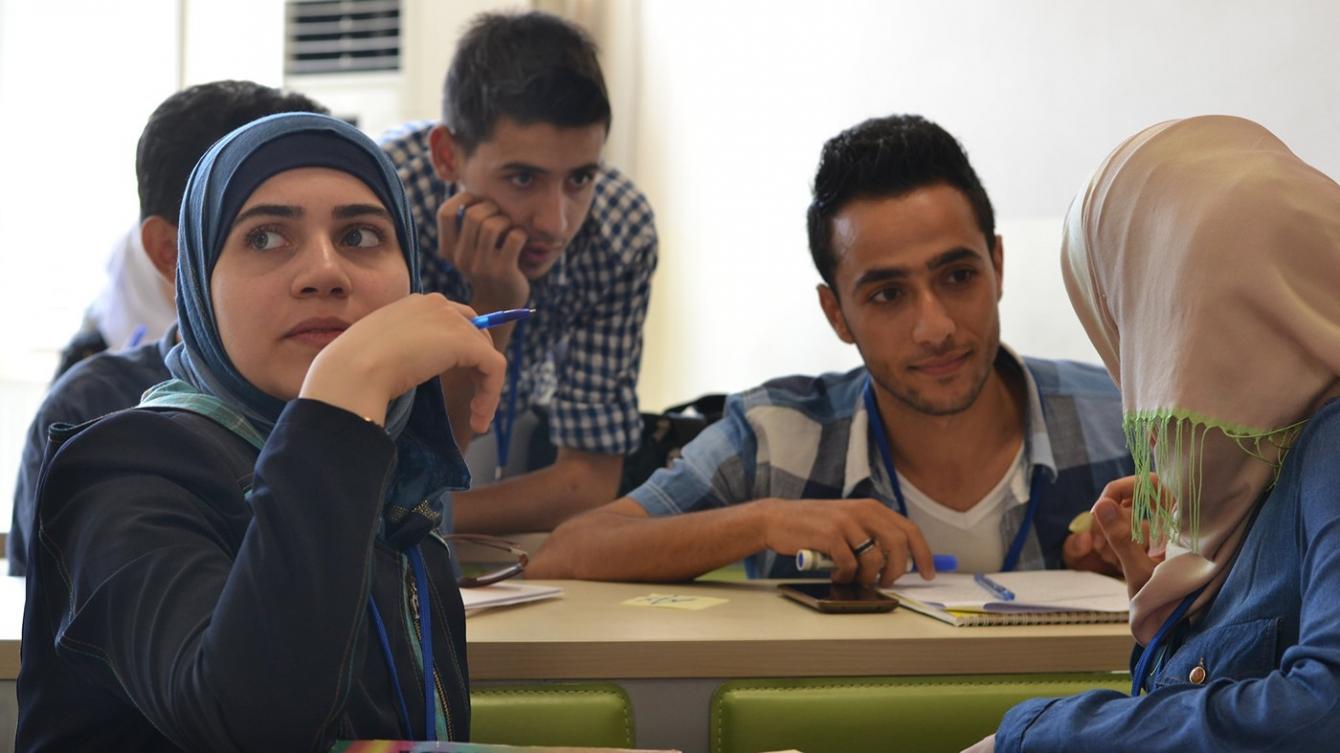 January 2020   

Columbia Just Societies Highlights
Local Meets Global
The first University-wide scholarship program for displaced students opens opportunities.
Learn more
.
Deepening Understanding of New York's Poor

Social Work's Center on Poverty and Social Policy is making sense of data from the Poverty Tracker, a survey of about 4,000 New York households produced with the Robin Hood Foundation, a nonprofit fighting poverty in New York City.
 

Waiting for Omar Gatlato: Art from Algeria and its Diaspora

From now until March 2020, check out the Wallach Gallery's free exhibition on contemporary Algerian artists and filmmakers trying to make sense of their daily lives and decolonization.

 

Sexual Citizens: Sex, Power, & Assault on Campus

Join a January 21 panel on Sexual Citizens, Jennifer Hirsch and Shamus Khan's book on undergraduate social life, sexual relationships, and campus power dynamics. To learn more, watch this talk with the authors and President Bollinger.
She Opened the Door 2020

On February 9, join alumnae at She Opened the Door 2020, a day celebrating the powerful network of Columbia women. Speakers include Christiane Amanpour P: '23CC, Poppy Harlow '05CC, and Nobel Laureate Leymah Gbowee. Register today.
Volunteer

Help Local NYC Communities

Alumni who live in the New York City area can volunteer with Community Impact to help people in the Morningside Heights, Harlem, and Washington Heights communities. From education to health, support issues that matter to you.

5 Women Entrepreneurs Making the World a Better Place

These ambitious alumnae are using their ingenuity and goodwill to make meaningful change around the globe. Read about their work in Columbia Magazine.


Beyond the Bars Conference

From March 5 to 8, join Columbia's Center for Justice at the tenth annual Beyond the Bars Conference, which works to end mass incarceration and criminalization.
Ideas or questions? Email us at justsocieties.commitment@columbia.edu
Our commitment to Just Societies renews and emboldens efforts to build an equitable, inclusive world. Just Societies is part of 
The Columbia Commitment campaign, which builds partnerships with donors and volunteers sharing an urgent sense of what Columbians can do for our students and the world. 
You are receiving this email because you attended a Columbia Just Societies event or signed up to receive Columbia social justice news.