Just Societies Highlights - May 2020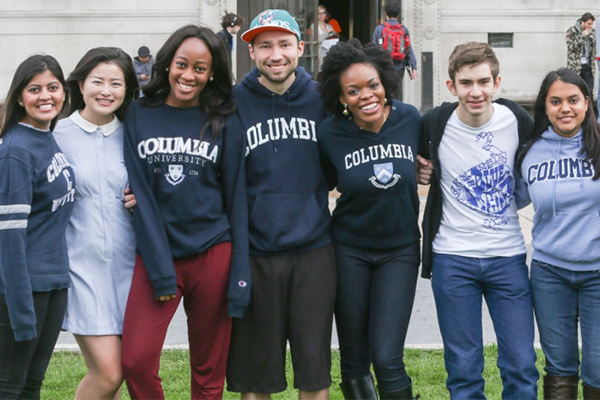 May 2020   

Columbia Just Societies Highlights
Columbians Caring for Students
With the pandemic upending many Columbia students' lives, alumni and friends from across the world are supporting the student relief fund—Columbians Caring for Students. More than $2 million has been raised so far.
COVID-19's Impact on Incarcerated Youth
 

What risks does the coronavirus pose to young people in jails, prisons, and juvenile facilities? Discussing how to protect this group, Vincent Schiraldi of Columbia's Justice Lab joined a webinar hosted by Eastern State Penitentiary. Watch the recorded webinar here.

 
Training on Immigration during the Pandemic

On May 15 from 9:30AM to 11:00AM, join the School of Social Work's COVID-19 ACTION training on how the pandemic is impacting migrant workers, immigrants, and displaced people in the US and globally. Open to all.  
All of Us Program Leaps Forward, Diversifying Research

An ambitious national precision medicine effort—the All of Us Research Program—is on track to enroll one million people in the US from diverse populations. Shared genetic data from the program promises to accelerate biomedical research to improve health.
Volunteer

How You Can Help

Anyone can lend a hand in the fight against the coronavirus. Skills needed at this time can vary from managing projects to checking in on the elderly. To help, look at a list of volunteer opportunities.

What We're Learning from COVID: Health Inequities Affect Us All

Columbia Magazine talks to professor Ashwin Vasan of the Mailman School of Public Health about how the coronavirus is far from the great equalizer that many first thought.


Mapping the Areas Most Vulnerable to COVID-19 Hospitalizations

An epidemiologist at the Mailman School of Public Health created an interactive public map that sheds light on healthcare capacity in US counties with populations particularly at risk of severe COVID-19 infection.
Ideas or questions? Email us at justsocieties.commitment@columbia.edu
Our commitment to Just Societies renews and emboldens efforts to build an equitable, inclusive world. Just Societies is part of 
The Columbia Commitment campaign, which builds partnerships with donors and volunteers sharing an urgent sense of what Columbians can do for our students and the world. 

You are receiving this email because you attended a Columbia Just Societies event or signed up to receive Columbia social justice news.