Kellie Jones Named Inaugural Hans Hofmann Professor of Modern Art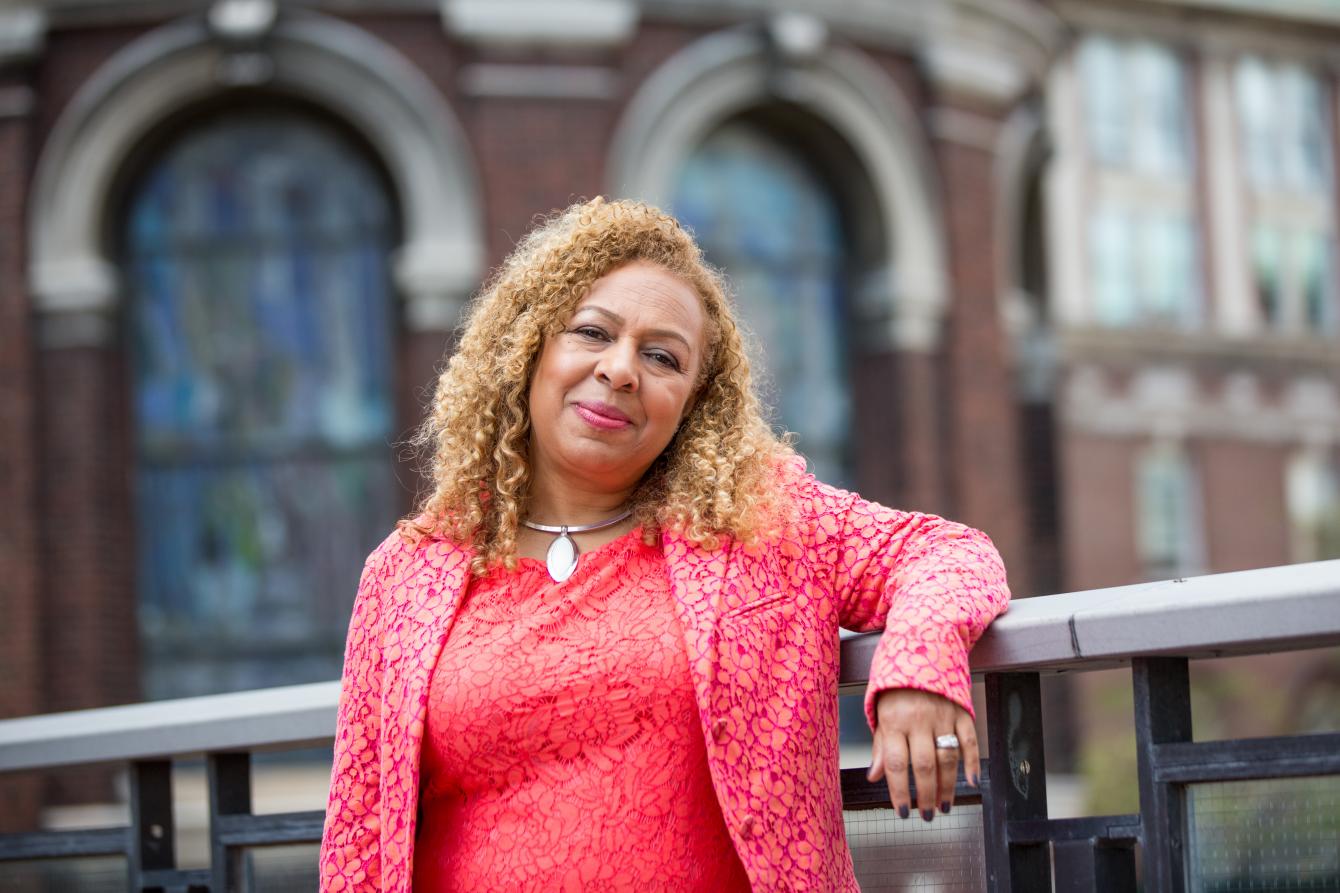 Columbia University has established the Hans Hofmann Professorship of Modern Art with a generous gift from the Renate, Hans and Maria Hofmann Trust. Globally renowned scholar Kellie Jones, Professor of Art History and Archaeology, will be its inaugural incumbent.

"Kellie Jones is an excellent appointment to this chair," said Amy Hungerford, the Executive Vice President of Arts and Sciences and Dean of the Faculty of Arts and Sciences at Columbia. "I am delighted not only that there is such a strong connection between Jones's work and the movement that Hofmann pioneered, but also that her work extends our understanding of the reach of this movement into African American artistic traditions."

Hans Hofmann (1880–1966), who was born in Germany and later moved to the United States, played a pivotal role in the Abstract Expressionist movement of postwar American and German art. His 1940 painting Spring was one of the earliest works to use the renowned paint-dripping technique associated with American artist Jackson Pollock. Hofmann became known throughout his career for his experimental color combinations and bold contrasts, which transcended genre and style. Since the passing of Hofmann in 1966, major traveling retrospectives of his work have been organized through institutions such as the Whitney Museum of American Art and the Hirshhorn Museum and Sculpture Garden.

The Renate, Hans and Maria Hofmann Trust created this professorship at Columbia to honor Hans Hofmann and advance the University's scholarship in Modern Art. The professorship supports a Columbia faculty member whose teaching and research focuses on Modern American or European Art, enriching understanding of Hofmann and his contemporaries.

"Columbia is one of the national leaders in art historical scholarship, which makes the University a welcome home to the professorship," said Patricia Gallagher, a trustee of the Renate, Hans and Maria Hofmann Trust. "We are thrilled Jones will carry on Hans Hofmann's devotion to art of the postwar period."

A member of the American Academy of Arts and Sciences, Kellie Jones was awarded a MacArthur "Genius" grant in 2016. She is the author of two highly regarded books, EyeMinded: Living and Writing Contemporary Art (2011) and South of Pico: African American Artists in Los Angeles in the 1960s and 1970s (2017), which was named one of the best art books of the year by The New York Times and Artforum.

Jones is a distinguished curator who has organized exhibitions at the Hammer Museum, the Brooklyn Museum, the Museum of Modern Art/PS1, and other venues. Moreover, her 2006 exhibition Energy/Experimentation: Black Artists and Abstraction, 1964-1980 at the Studio Museum in Harlem played a fundamental role in establishing the canon of African-American abstract painters. As New York Times art critic Holland Cotter wrote of that exhibition, Jones focused on "what was, and still is, one of the most radical forms of 20th-century art, abstraction."
"I am honored to hold this professorship and broaden our understanding of modern art in its many forms," said Jones.
 
About the Renate, Hans & Maria Hofmann Trust
The Trust started in 1996 through the will of Renate Hofmann, the second wife and widow of artist Hans Hofmann. It was named after Renate Hofmann, Hans Hofmann, and Maria Wolfegg Hofmann, the first wife and partner of Hans Hofmann for fifty years. The Trust serves to educate the public about Hofmann's work, and to assist adults and children with physical, emotional, or mental health needs.

About Columbia University's Department of Art History and Archaeology
Scholars at Columbia have shaped over the years nearly every area of study in Art History and Archaeology: pre-Columbian to postmodern, style analysis to critical theory. The department is one of the country's leaders in art historical scholarship.