New Armen Avanessians Gift Will Support Students and Advance Research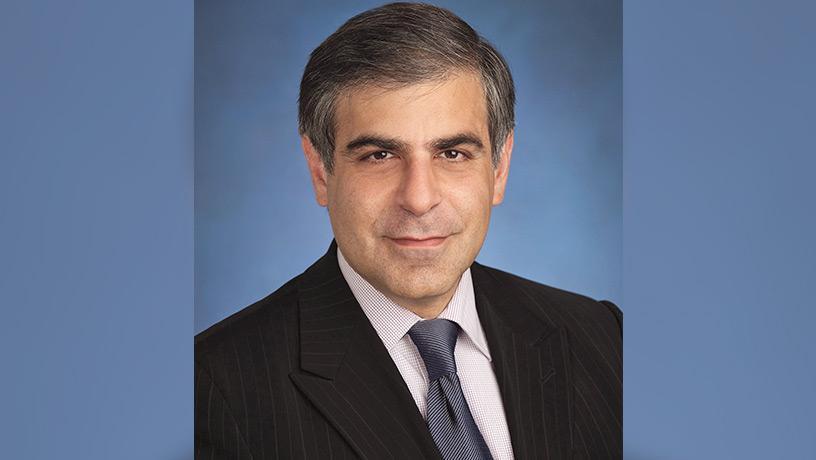 One of the early supporters of the University-wide Columbia Student Support Initiative, announced in April 2021 by President Bollinger, is Armen Avanessians '83SEAS, chief investment officer of Quantitative Investment Strategies at Goldman Sachs. Avanessians recently conferred a $10 million dollar gift to Columbia for the Avanessians Doctoral Fellowships for Engineering Thought Leaders and Innovators in Data Science. The gift will support six fellows across Engineering disciplines whose research focuses on or intersects with data science, including those enrolled in the PhD specialization for data science.
For Avanessians, the support of graduate students is an essential component in attracting top talent to Columbia and strengthening the research community. With the Avanessians Fellowships, he hopes to entrench Columbia's growing reputation as a center of excellence for data science. Columbia has intensely focused on this area for more than ten years, most notably with the Data Science Institute (DSI) launch in 2012 in the School of Engineering and Applied Science.
"It's hard to imagine any academic field, certainly any with the word science in it that doesn't aggressively have data science at its center," he said. He has worked closely with Mary C. Boyce, dean of Columbia Engineering, on embedding data science throughout Columbia and helping DSI become a powerful University-wide resource. (Note: Columbia Engineering Dean Mary Boyce, began her term as University Provost on July 1, 2021.)
"Columbia has such a wealth of expertise in every area—across all fields of engineering, to medicine and law, to journalism, social work, and the arts and sciences," said Dean Boyce. "These fellowships create a seedbed to attract and propel the next generation of engineering talent in data science to pursue foundational advances in the highly interdisciplinary environment enabled at Columbia."