A New Class of Fellows and a Transformational Grant in Paris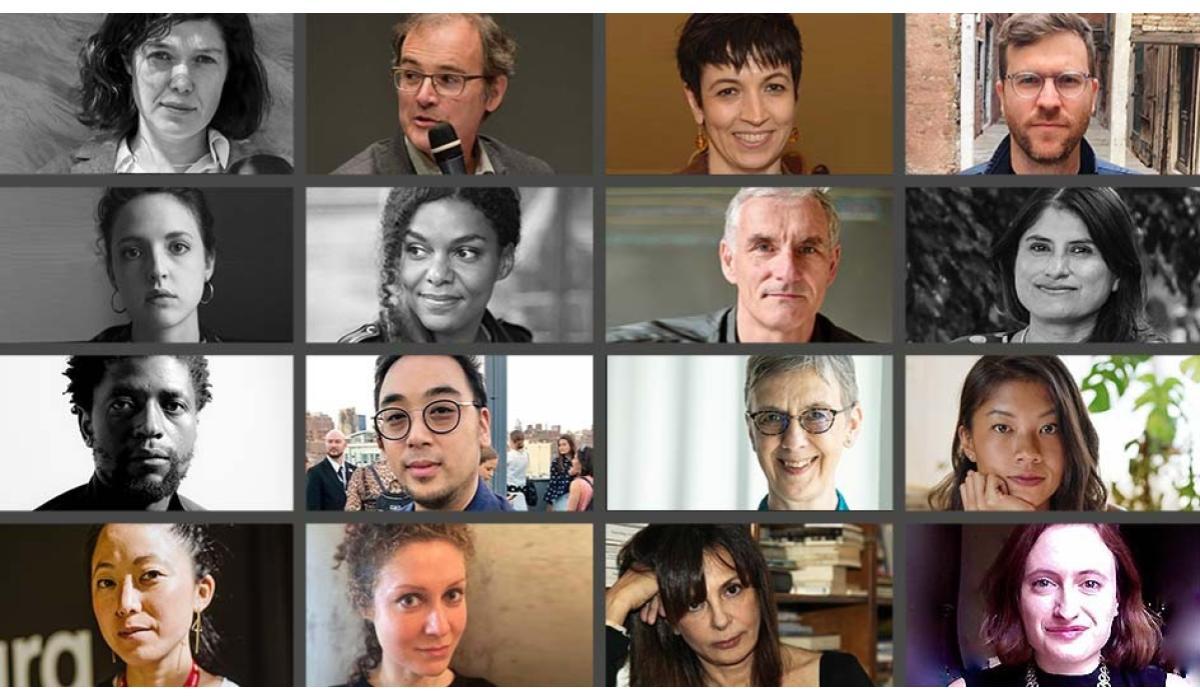 September 12, 2022 — The Institute for Ideas and Imagination is welcoming a new cohort of fellows and announcing a $7.5 million grant from the Stavros Niarchos Foundation (SNF) to solidify and expand operations.
Excitement is brewing at Reid Hall in Paris as Columbia's Institute for Ideas and Imagination welcomes its fourth class of fellows alongside a $7.5 million grant from the Stavros Niarchos Foundation (SNF). Arriving this month, the 2022-2023 cohort includes writers and translators from Ukraine, Greece, the United Kingdom, and France; filmmakers, composers, and photographers from Peru, the Philippines, and South Africa; as well as Columbia faculty working in law, philology, music, architectural history, and anthropology.
The institute has also partnered with the Harriman Institute, Columbia Global Centers | Paris, and others to launch four additional residencies for Ukrainian writers, journalists, and artists.
The Institute for Ideas and Imagination was founded by Columbia President Lee C. Bollinger to foster fresh ways of thinking about art, scholarship, and knowledge. It has hosted more than 40 fellows since it opened in 2018. During that time, groups of scholars and artists awarded year-long fellowships have come together in Paris to pursue their own work while participating in discussions and collaborations designed to foster artistic and intellectual innovation.
The institute not only connects brilliant young creative talents and early-career researchers with some of the world's leading scholars, filmmakers, and writers, but also supports short-term visits and talks by Columbia science faculty and hosts graduate and faculty workshops, lectures, and concerts. It has recently been made part of Columbia Global, a new entity that brings together global university initiatives under the leadership of Dr. Wafaa El-Sadr. 
SNF was one of the institute's earliest donors and has been instrumental in its success, providing essential planning and programming support from the outset. With its renewed support of $7.5 million, SNF has taken a giant step toward consolidating and expanding the institute and its operations.
"The Stavros Niarchos Foundation's gift is transformational. It confirms the Institute for Ideas and Imagination in its core mission of bringing together the worlds of scholarship and the arts, while enabling us to enhance our international impact at a time when we need more than ever to find new ways of communicating ideas that matter," said Mark Mazower, SNF Director of the Institute and Ira D. Wallach Professor of History.
"This generous support from the Stavros Niarchos Foundation will underwrite what has already become one of the world's outstanding residential fellowship programs, attracting brilliant creative artists from around the world and allowing them to mingle with university faculty," President Bollinger said.
"SNF believes deeply in the power of collaboration across disciplines, beyond borders, and outside any preconception of how things 'should' work," said SNF Co-President Andreas Dracopoulos. "As this incredible new cohort of fellows will undoubtedly demonstrate, when people who are curious and care deeply about the impact their ideas can have on the world come together, amazing things happen. We are proud to be a part of it."
Funding from SNF also established the Stavros Niarchos Foundation Public Humanities Initiative (SNFPHI), a 4-year pilot project that highlights the role humanities can play in enriching public understanding of major contemporary issues. Focused initially on Greece, SNFPHI has implemented public-facing humanities to connect the field of Hellenic Studies with a broad public audience. The initiative aims to activate and amplify some of the most extraordinary, engaged arts projects already at work in Greece, allowing them, through the institute, to enrich the life of Columbia as a whole.
The support from SNF includes an endowment of the institute's directorship and the Rendez-vous de l'Institut: The Fellows' Series, as well as additional programmatic support for the creative arts fellowships that lie at the heart of the institute's mission. Moving forward, the SNF Public Humanities Initiative will become the public-facing wing of the Institute for Ideas and Imagination, allowing more interaction and integration between the two programs and enabling partnerships among institute fellows and communities in need.
Editor's note: A version of this article was originally published by Columbia News.