New Support for Students in the Arts and Social Work
The Choy Family Gift funds financial scholarship at two Columbia Schools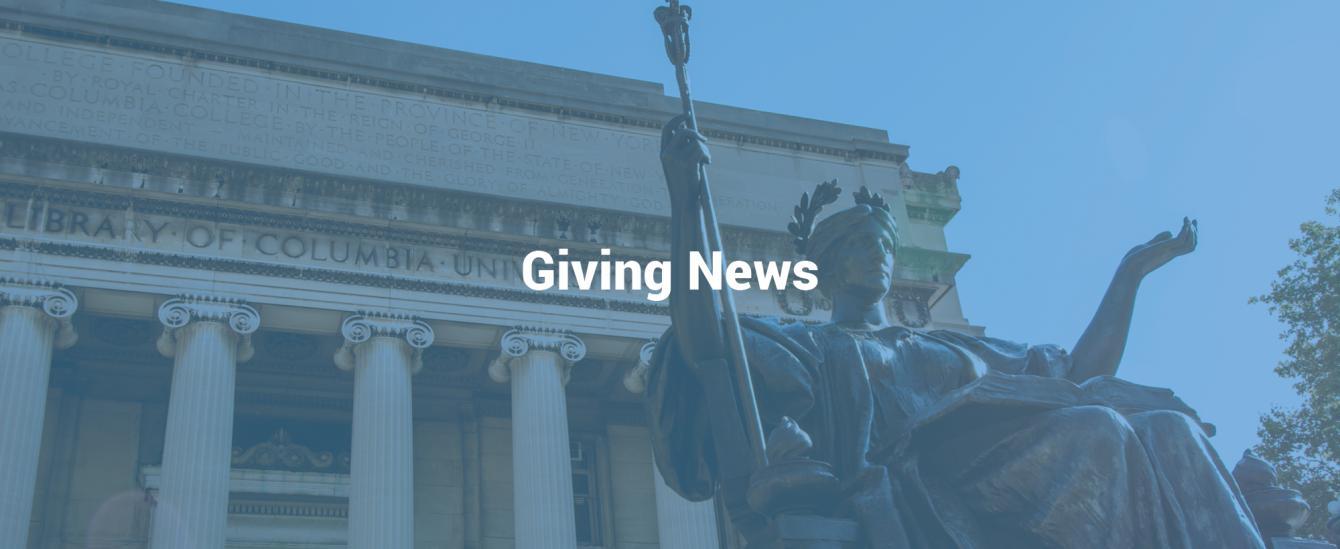 April 20, 2021 — Columbia University has announced a gift from Louis Choy, MD, and Janice Chan-Choy to support students at the Columbia School of Social Work and Columbia University School of the Arts.
One half of the gift will add to the existing Veronica Siu-Fun Pun Choy '58 Scholarship at the School of Social Work. Named in honor of Dr. Choy's mother, a distinguished alumna and one of Hong Kong's social work trailblazers, the Choy Scholarship provides need-based support for MSW students.
According to Dr. Choy, "My mother attended Columbia's School of Social Work when the field was still rather nascent in Hong Kong. After completing her Columbia education, she returned and influenced a generation of leaders in the field. This gift is designed to help students continue her unflagging commitment to social work and service."
Mrs. Choy '58SW was appointed Justice of the Peace in Hong Kong in 1972, and was awarded the honor of Member of the Most Excellent Order of the British Empire by the British Government in 1982. She taught Social Work at Hong Kong University, where she became a sought-after mentor and an influential advocate for social workers in Hong Kong.
Melissa Begg, Dean of the Columbia School of Social Work, said, "Veronica Siu-Fun Pun Choy has touched so many lives through her mentorship, advocacy, and decades of service. I am so grateful to the Choys for this gift, which will allow new generations of social workers to follow her inspiring example."
The second portion of the gift will establish the Choy Family Fellowship Fund at the School of the Arts to provide need-based fellowships for students enrolled in the Visual Arts MFA program.
"It can be difficult to ask people to support the arts because there always seems to be a more essential cause like hunger," said Mrs. Chan-Choy, a patron of the arts who serves on the Dean's Council at the School of the Arts. "But I ask, what would the world be like without color? That is how essential art should be to all of us. It is the soul and fabric of our society."
Carol Becker, School of the Arts Dean, commented, "The Choy Family Fellowship at the School of the Arts is a fabulous gift that will enable talented emerging artists from around the world to pursue their interdisciplinary studies with celebrated artists/professors."