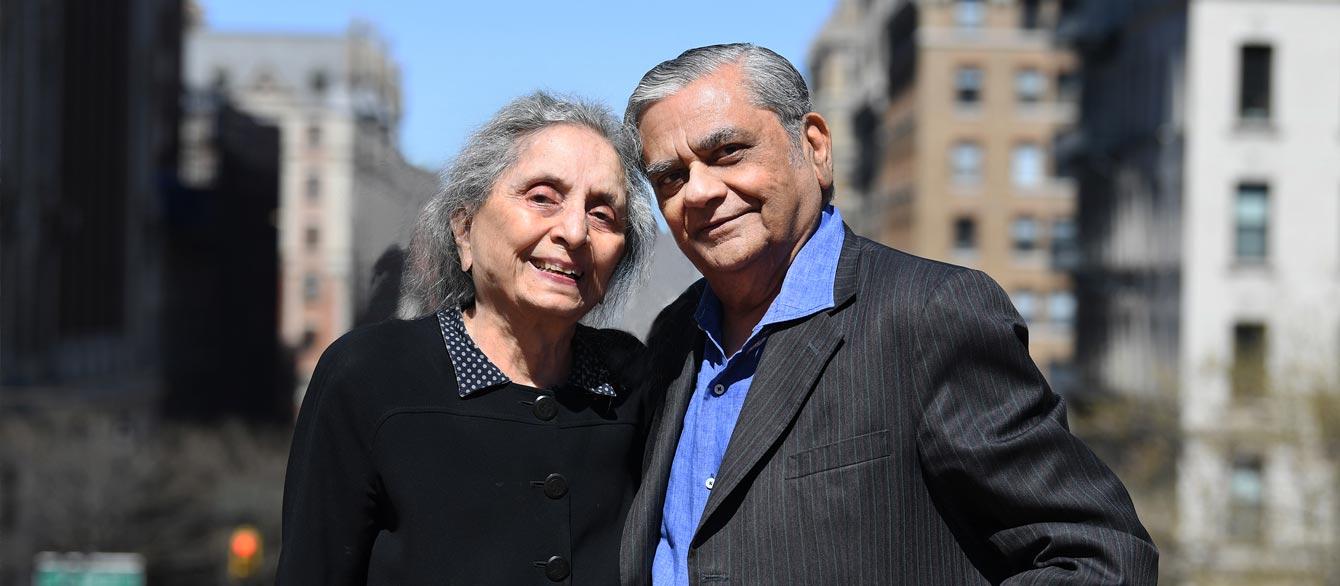 Professors Bhagwati and Desai's Latest Impact on Columbia
Renowned Columbia economists Jagdish Bhagwati and Padma Desai contribute to the University in countless ways—as scholars, teachers, and experts in their fields. Now their impact at Columbia will go even further, supporting generations to come.
With a gift of $100,000 in December 2018, they established the Padma Desai Prize in Economic Science Fund in the Department of Economics. Income from the endowment fund will be used to award an annual prize to a PhD student in the Department of Economics who has delivered an outstanding dissertation. 
Since 1995, Bhagwati and Desai have made similar contributions to Columbia, including a major gift to the Harriman Institute to establish the Padma Desai Summer Fellowships, which support summer research, travel, language training, or internship opportunities for students focused on Russian or Soviet studies. 
The relationship of Professors Bhagwati and Desai to Columbia reaches back decades. Professor Bhagwati was a Visiting Professor from 1966 to 1967 in the Economics Department. Later, he and Professor Desai arrived in 1980 as tenured Professors of Economics, with Bhagwati becoming a University Professor in 2001 and Desai becoming the Gladys and Roland Harriman Professor of Comparative Economic Systems in 1992. 
"Having been at Columbia for almost four decades, we are committed to the University, and our gifts reflect our gratitude," said Professor Desai.
Professor Desai is a gifted instructor who has taught a range of courses, from introductory lectures to graduate seminars. In 2017, she was also awarded an honorary degree of Doctor of Letters from the University. 
As University Professor, Professor Bhagwati holds one of Columbia's highest honors.
"We believe in the power of philanthropy to deepen institutions of higher learning. And we are fortunate to give back to the institution that has given us so much," said Professor Bhagwati.
Among their many honors around the world, Professors Bhagwati and Desai have earned such distinctions as Professor Bhagwati receiving the Padma Vibhushan and Professor Desai receiving the Padma Bhushan, the second- and third-highest civilian awards in India. 
"With their influence on students, their leadership as faculty members, and their contributions as donors, Professors Bhagwati and Desai will leave a lasting legacy at Columbia," said Provost John H. Coatsworth.