Racial Justice and Abolition Democracy Curriculum Project Established at Columbia University
The Andrew W. Mellon Foundation Awards $5 Million Grant to Develop National Curriculum Addressing Racial Inequities in Criminal Justice System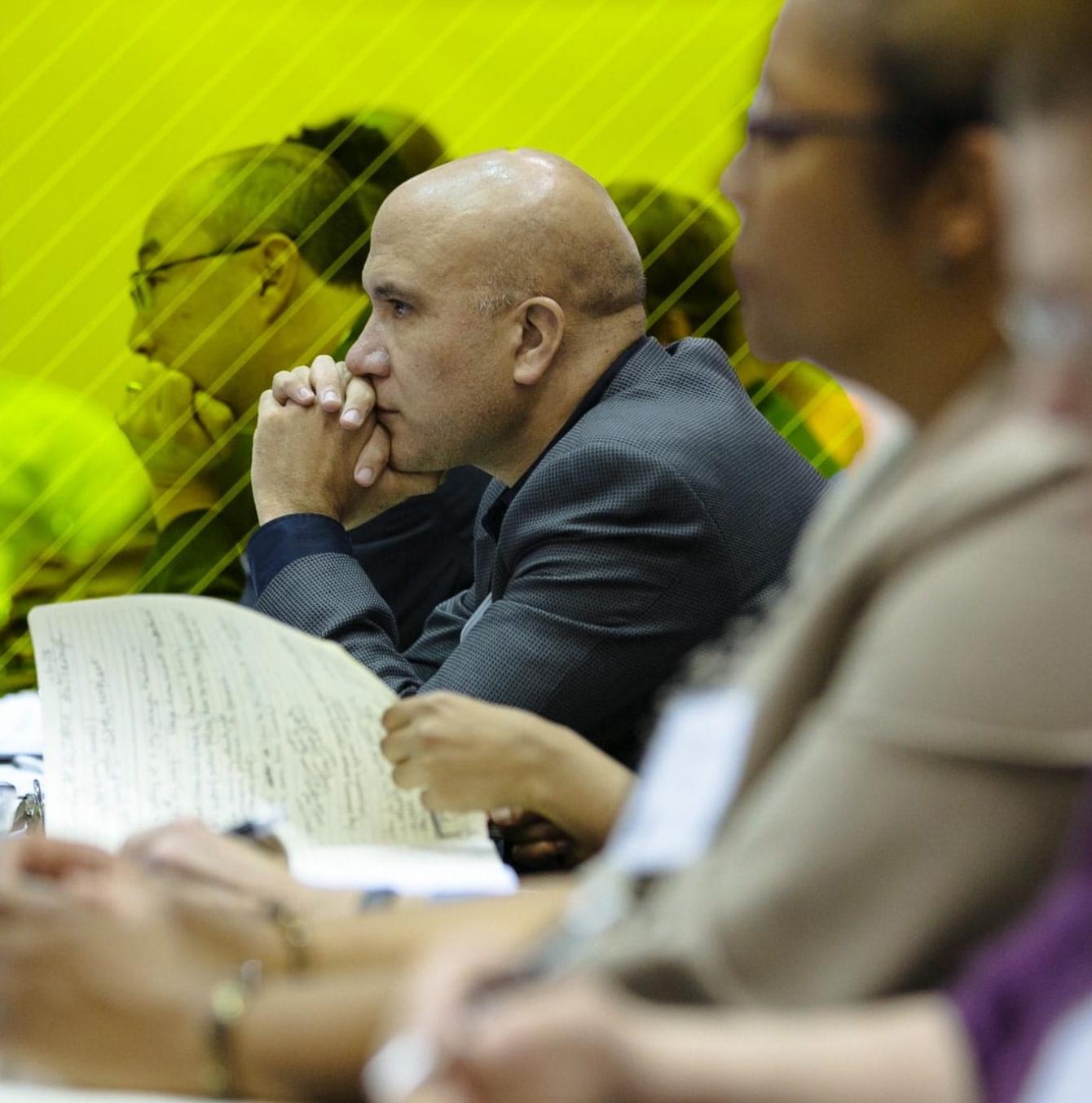 Columbia University will develop a model curriculum—"Racial Justice and Abolition Democracy"—to address racial inequality in the criminal justice system thanks to a $5 million, three-year grant from The Andrew W. Mellon Foundation.
In partnership with community organizations and higher education institutions across the country, the upper-level curriculum seeks to redress the history of racialized punishment in the United States.
The project's co-leaders are Bernard E. Harcourt, Isidor and Seville Sulzbacher Professor of Law and Professor of Political Science, and Bruce Western, Chair and Bryce Professor of Sociology and Social Justice as well as Co-Director of the Justice Lab.
"Racism is our nation's foundational sin and, in 2021, remains the defining challenge the United States must overcome to fulfill the promise of our democracy," said University President Lee C. Bollinger. "This project addresses an urgent and palpable need, and we are grateful for the Mellon Foundation's partnership and support."
As part of the Mellon Foundation's Just Futures Initiative, Columbia this year was among 16 awardees of Mellon grants totaling more than $72 million. The Initiative supports teams of scholars who are studying past periods of crisis and disruption in order to lead to cultural and social transformation.
"Through extraordinary collaborative exploration and rigorous humanities-driven inquiry, the Just Futures Initiative will expand our collective understanding of our country's history," said Mellon Foundation President Elizabeth Alexander. "We are thrilled that the work of these multidisciplinary teams will propose and implement solutions to real social problems, and also mark new milestones in the effort to better capture the contributions of the many different communities that make up the American story."
As the largest supporter of the arts and humanities in the United States, the Mellon Foundation seeks to build just communities where ideas and imagination can thrive. To this end, their core programs support exemplary and inspiring institutions of higher education and culture.
The "Racial Justice and Abolition Democracy" curriculum will be available for use in universities and colleges, prisons, and community settings. The project will engage undergraduates and graduate students, as well as community partners, in justice projects. Many of the courses will have a practical or clinical component to combine theory and practice. In addition, the leadership and expertise of people and communities most impacted by racial injustice and the justice system will be centered to address racism and inequity in the justice system, academic and research settings, and society broadly; and to create a climate of vibrancy and urgency in the university community on such issues.
Harcourt is a leading critical theorist with a particular interest in punishment, political economy, and abolition democracy. He is the founding director of the Initiative for a Just Society at the Columbia Center for Contemporary Critical Thought, which brings theory to bear on current social problems. Western is a renowned public sociologist whose research has examined the causes, scope, and consequences of the historic growth in US prison populations. He also leads the Square One Project, which aims to re-imagine the public policy response to violence under conditions of poverty and racial equality.
"The time for a Racial Justice and Abolition Democracy curriculum has rarely been more urgent. I am grateful to realize this project with Bruce Western as we combat a criminal law field in crisis to build a more just future," said Harcourt. "The Mellon Foundation's support will be fundamental to this ambitious effort."
"The country's police, courts, and prisons have too often caused real harm in communities of color," said Western. "As researchers and educators, Professor Harcourt and I are dedicated to bringing together diverse groups to problem solve for today and tomorrow, starting in the classroom and with communities on the ground."