Realizing the Promise: Donors to the Lenfest Center for the Arts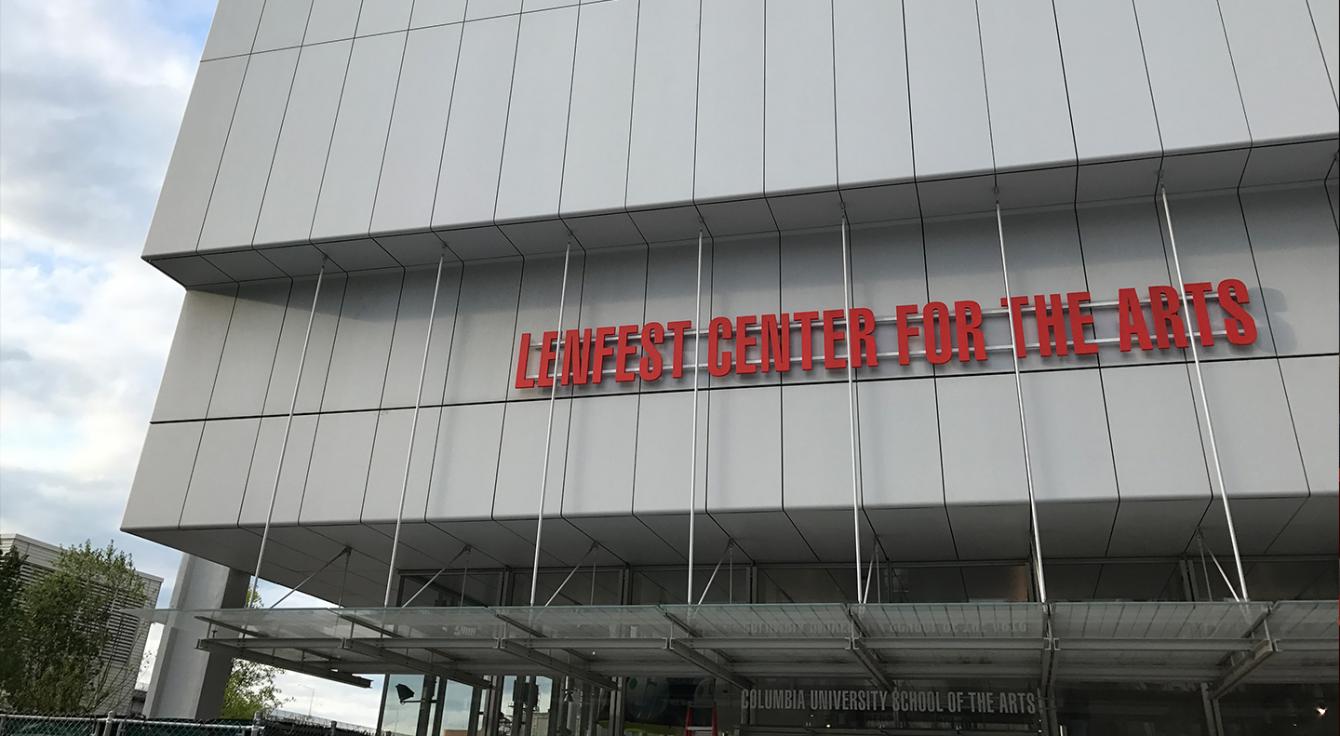 The Lenfest Center for the Arts opened in the spring of 2017 on the University's new Manhattanville campus. Columbia's first-ever dedicated arts venue, it provides dynamic new spaces for campus and public audiences to connect with the Columbia University School of the Arts and the University's Wallach Art Gallery.
"Up until now, the School of the Arts has never been able to show the city what we do, and we've never been able to show everyone on campus what we do," said Carol Becker, its dean since 2007.
The sleek 60,000-square foot building on West 125th Street will host public exhibitions, performances, screenings, symposia, readings, lectures, and other events. Designed by the Renzo Piano Building Workshop, the building reflects the creative vision of multiple donors.
Trustee Emeritus H.G. (Gerry) and Marguerite Lenfest named the building with a key donation in 2008, and the Miriam and Ira D. Wallach Art Gallery , and Katharina Otto-Bernstein Screening Room are bringing the building's promise to life thanks to the generosity of their namesakes.
Each year, hundreds of alumni, parents, and friends support the outstanding students and faculty in Film, Theatre, Writing, and Visual Arts. Altogether donors bring to life the Center's promise as a creative nexus for Columbia, the community, and beyond.