Simmons Bequest to Fund Columbia Nursing's First Full Tuition Clinical Scholarship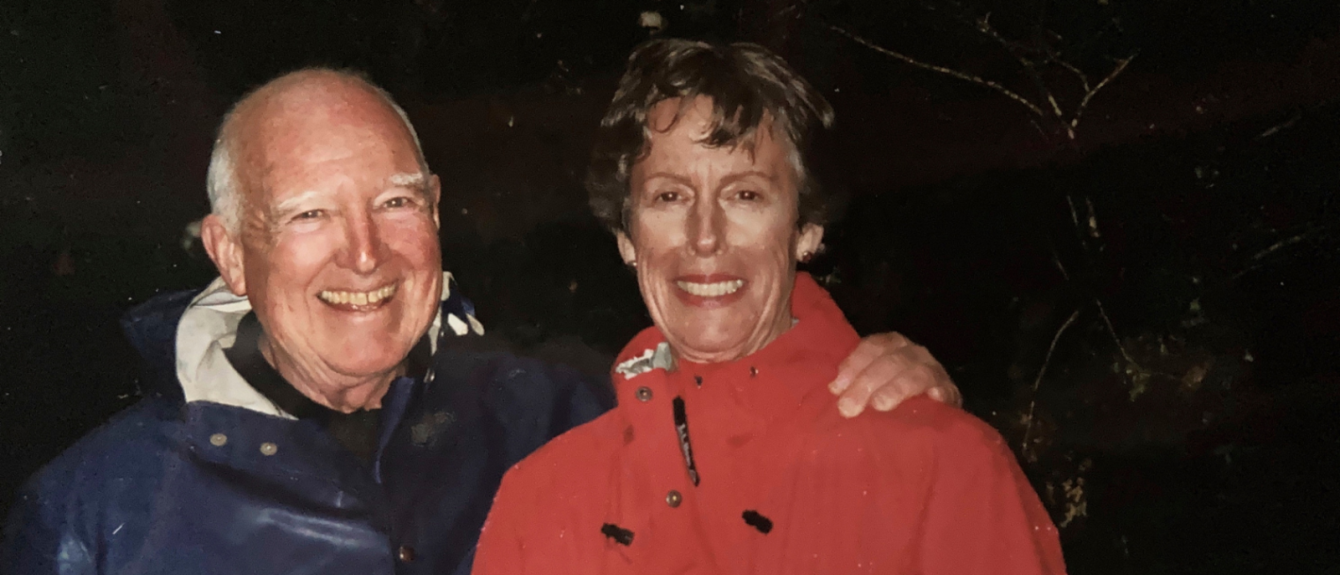 March 15, 2022 — Columbia Nursing will soon launch its first-ever full-tuition Masters Direct Entry/Doctor of Nursing Practice scholarship, thanks to a $5.2 million gift from Richard Simmons in memory of his wife, Mary Bleecker Simmons, a Class of 1960 graduate.

The couple met while both were at Columbia University, where Richard Simmons studied law. After they married in 1961, Mary Simmons worked as a public health nurse for the New York City Health Department and the Oyster Bay Visiting Nurse Association. She also earned a master's in social work from Adelphi University in 1979.

In 1981, the Simmons family moved to Washington, D.C., where Richard Simmons joined the Washington Post Company as president and chief operating officer. He "was a wise builder of the company for ten crucial years and the most effective business partner Katharine Graham ever had," says Donald Graham, son of the Post's owner and publisher at the time Simmons worked there.

After the family's move to D.C., Mary Simmons opened a private practice in Chevy Chase, Maryland, where she offered counseling and psychotherapy to individuals and groups coping with loss.

Over the years, the Simmonses were loyal donors to the nursing school, and Richard Simmons continued to visit and support Columbia Nursing even after Mary's death in 2004. He died in 2021.

"My parents wanted to give those who were interested in pursuing the field of nursing an opportunity to do so by opening a scholarship fund to make that dream possible," says Robin Simmons Turner, one of the couple's two children.

"My parents met when my mom was attending Columbia Nursing School. It was a happy time for them both," she adds. "It definitely proved to be a rewarding and meaningful time for my mom as she began her nursing career of helping others. From all fronts, Columbia Nursing School had a positive impact on both my parents and thus continued to stay with my dad after my mom died in 2004." Turner says she, too, has fond memories of visiting Columbia Nursing with her parents.

Her mother saw nursing as an important, valuable field worthy of respect, Turner continues. "Doctors can come and go quickly, and quite often without much feeling or sentiment. They diagnose and leave," she says. "Although doctors are much needed, it's the nurses that ultimately care for the patients and talk to the patients and build relationships with the patients. This is crucial when one is trying to heal. It's the helpful, comforting nurses that one remembers."

Thanks to her mother, Turner adds, "I learned early on that my health matters—from receiving Band-Aids when I was very little, to taking daily vitamins, to getting yearly checkups, to drinking lots of fluids when I was sick, to learning that smoking is lethal. I loved having my mom as a nurse. It was not only her job. It was also her life."

Lorraine Frazier, PhD, the dean of Columbia Nursing, says such commitment is what the school aims to inculcate in its graduates. "This generous gift from the Simmons family," she points out, "will allow us to support scholars through the Masters Direct Entry program and the completion of their Doctor of Nursing Practice degree. Nurses with this advanced training will have the skills they need to lead and succeed in our rapidly changing world; this far-sighted donation will support them in pursuing such training for many years to come."

Editor's note: A version of this article was originally published by Columbia School of Nursing.