"Tales from the Mano River" transforms Miller Theatre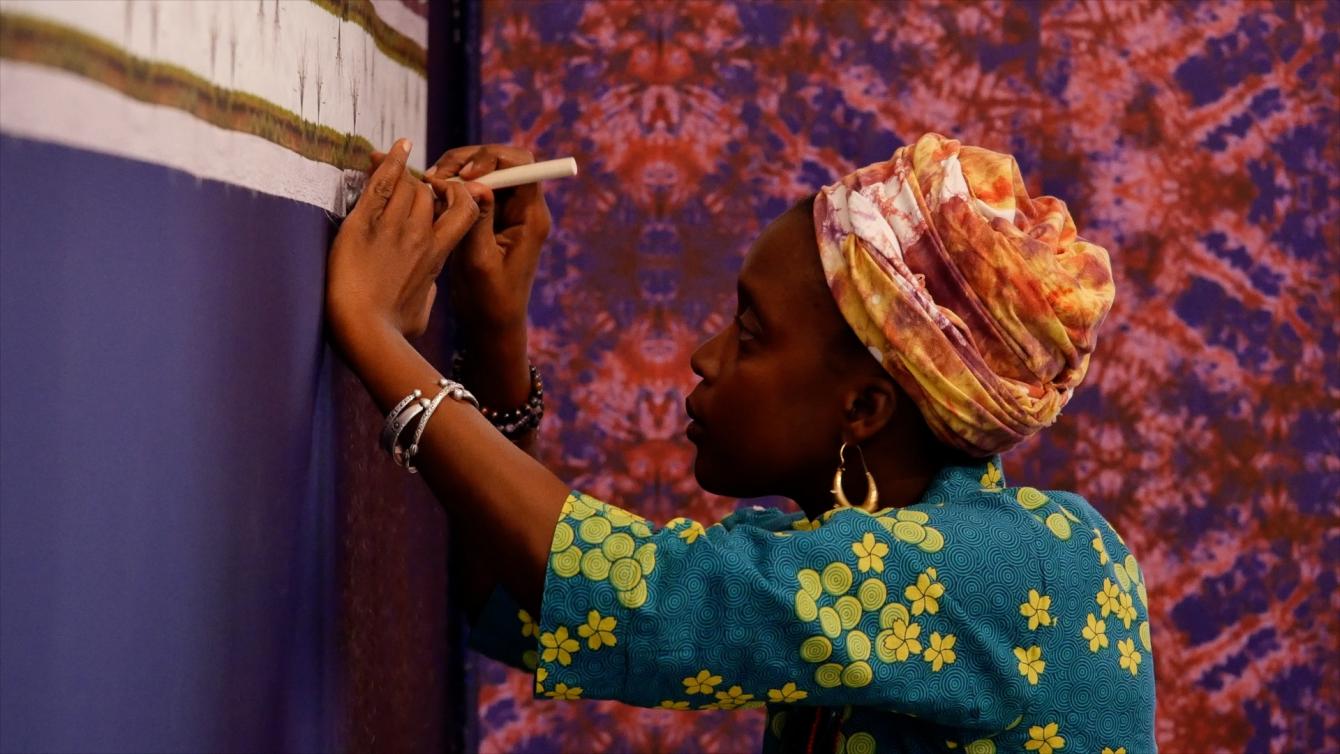 The Mano River, which travels from Liberia through Sierra Leone before emptying into the Atlantic, now washes into Columbia's Miller Theatre thanks to artist Adama Delphine Fawundu. With synthetic hair, composited images, and scans of fabric made by her aunt using water from the Mano River, Fawundu has transformed the Theatre's lobby with an installation for the 2019-2020 season.
The mural is inspired by the Brooklyn-born artist's ancestral home in Sierra Leone. Her family told her stories of Mami Wata, a water spirit, symbolized through the river's transformation across wet and dry seasons, its abundance of life, and the way it connects people along its banks. In "Tales from the Mano River," Fawundu explores this theme of connection, particularly between Africa and the African Diaspora.
Fawundu's celebration of the Mano River is part of Columbia's Year of Water, an interdisciplinary investigation that focuses on Earth's most precious resource—socially, politically, culturally, economically, and environmentally. Learn more.