Transformational Gift to Advance Research and Teaching in Chemistry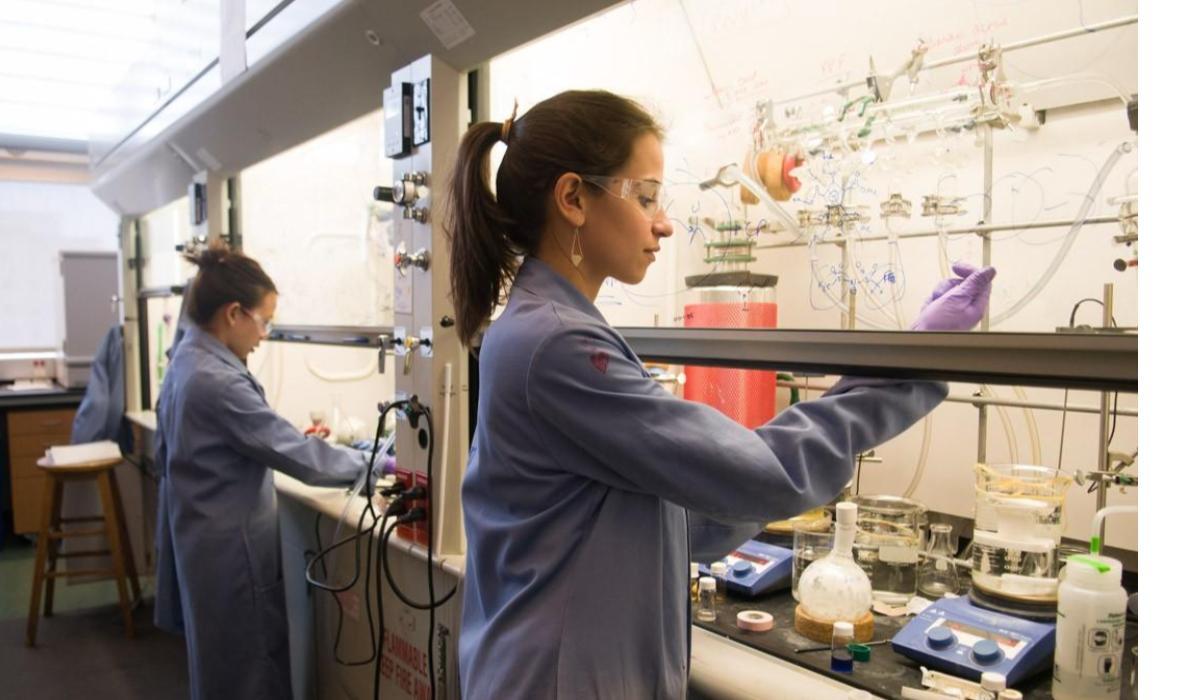 July 28, 2020 — Today, Columbia University announced a $21.5 million gift from Dr. Ge Li '94GSAS and Dr. Ning Zhao '95GSAS to advance research and teaching in chemistry at the Faculty of Arts and Sciences, Columbia College, and the Graduate School of Arts & Sciences. As one of the largest gifts to the sciences on the Morningside campus in University history, the couple's donation will have a profound impact on the field of chemistry for generations to come.
Their gift to the University will support the Department of Chemistry through two endowed professorships including funding for laboratory start-up, an endowed fellowship for graduate students, and an endowed scholarship for undergraduate students at Columbia College concentrating in chemistry.
"We are deeply grateful to our graduates Dr. Ge Li and Dr. Ning Zhao, who know firsthand the importance of investing in fundamental scientific discovery," said Lee C. Bollinger, President of Columbia University. "Their generosity will allow us to expand our efforts to address challenges in areas like cancer and climate, while supporting the gifted faculty and students who make that work possible."
Li and Zhao's former Columbia Professor James Valentini, now Dean of the College, is deeply touched by the couple's gift. "I have known Ge and Ning ever since they came to Columbia Chemistry as graduate students. They have always expressed to me a deep bond with Columbia and its great chemistry department. I am so pleased to have worked with them in developing this remarkable gift to Columbia," said Valentini. "That gift will support our faculty, graduate students, and undergraduates, enabling the success of so many future Columbians."
"I am greatly honored that our scientific community will benefit from Dr. Li and Dr. Zhao's philanthropic vision," added Amy Hungerford, Executive Vice President of Arts and Sciences and Dean of the Faculty of Arts and Sciences at Columbia. "We are truly fortunate to have such dedicated graduates."
According to Dr. Li, "The exceptional education that Ning and I received as students at Columbia University has played an important role in our career and in fostering our passion for doing the right thing for patients." He continued, "I am grateful for the opportunity to give back to my alma mater and share in its commitment to advancing breakthroughs in science, medicine, and health."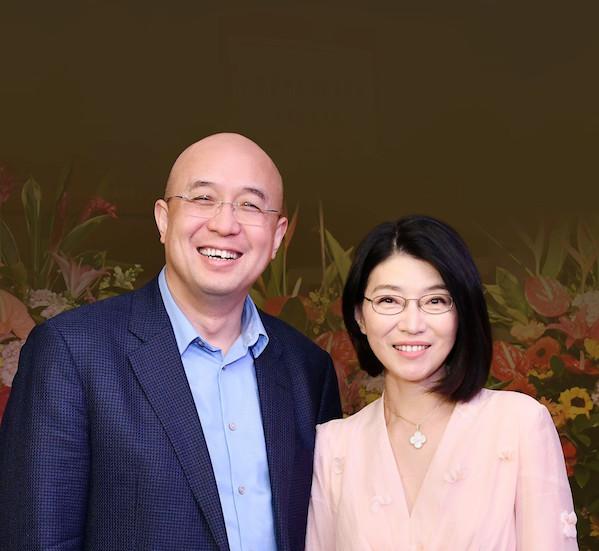 Li and Zhao both earned their doctorates in organic chemistry at Columbia. In 2000, Li founded WuXi AppTec, a provider of research, development, and manufacturing services that enable companies in the pharmaceutical and biotech industries worldwide, where Li is Chairman and CEO. Zhao is a member of the board, Senior Vice President and Global Head of Human Resources at WuXi AppTec, and President of the Ge Li & Ning Zhao Family Foundation. Li and Zhao credit much of their career momentum to Columbia.
"As an alumna of Columbia's Department of Chemistry, I am proud to support the students, faculty, and staff who are dedicated to excellence in chemical science and the pursuit of discoveries that will help address health challenges around the world," said Dr. Zhao. "Additionally, Ge and I deeply appreciate Dean James Valentini's advice and counsel as we seek to make a meaningful impact for the future through philanthropic efforts."
Columbia's Department of Chemistry has made significant contributions to the discipline, particularly with the scholarship of distinguished professors such as Gilbert Stork, Ronald Breslow, Koji Nakanishi, and W. Clark Still, and Columbia is known as one of the premier institutions in academic chemical research. While Li and Zhao studied at Columbia, Nakanishi and Still advised them on their dissertations. The renowned chemists' influence on Li and Zhao, as well as the field more broadly, made the Department an ideal home for the couple's generosity, propelling Columbia science forward.
"As graduates of Columbia in chemistry, Dr. Li and Dr. Zhao know firsthand the importance of nurturing the next generation of scientists here and pushing the frontiers of our department," said Tomislav Rovis, chair of the Department of Chemistry. "We are deeply grateful for this unique commitment."