Two Architects Support the Next Generation of Architecture Students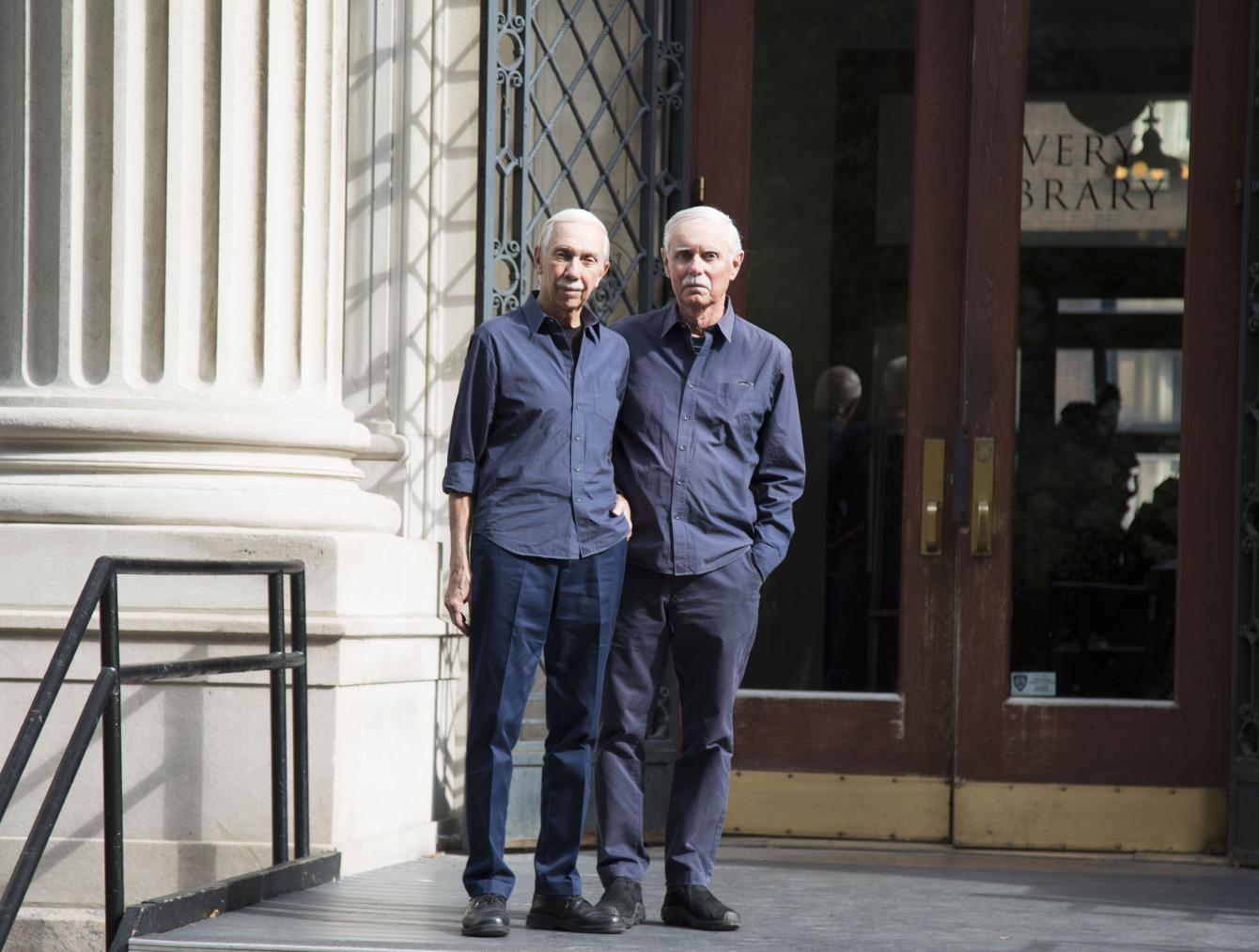 Phillip Smith '61CC, '69GSAPP and Doug Thompson '70GSAPP met as students at Columbia University in the late 1960s, leading to an extraordinary partnership in life and in work that flourishes to this day.
Since founding their architecture studio, Smith and Thompson Architects, in the 1970s, the couple has completed over 100 projects ranging from office interiors and residences to sanctuaries and museums. Both attended the Graduate School of Architecture Planning and Preservation (GSAPP) on scholarships and received fellowships to work and travel abroad, so giving back to help other students is important to them.
Smith and Thompson have been committed supporters of the GSAPP Annual Fund since the early 1990s. In 2016, they documented a gift in their wills to support scholarships as part of the Design, Create, Engage Campaign at GSAPP. The bequest is $2 million. They also made a $100,000 gift last summer to start the endowed fund that their bequest will roll into.
"Someone, a person of means, once said to me that at some point in your life, you have to take what you've built up and share it in meaningful ways," said Smith. "That resonated with me."