Can art make undocumented immigrants more visible?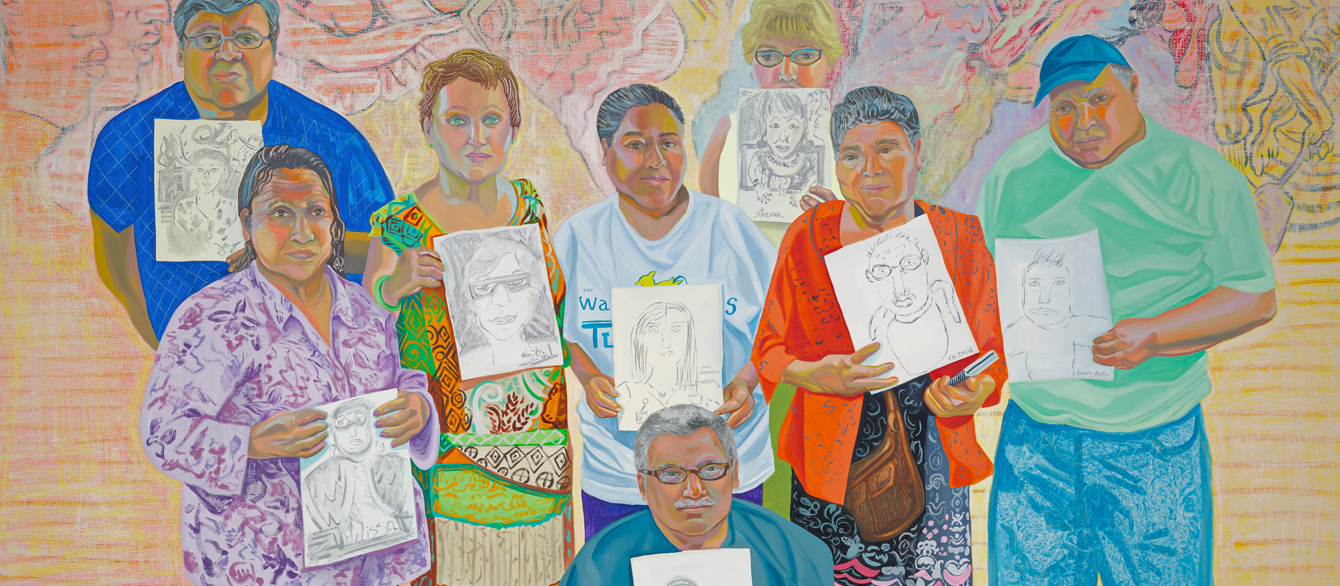 "I was always interested in how ethics comes into painting, and about the politics of visibility—how people are usually seen or depicted," says artist and Columbia professor Aliza Nisenbaum, whose portraits of largely invisible, undocumented immigrants shook up the 2017 Whitney Biennial. "I was trying to show another side of that."
From 2012 to 2016, Nisenbaum painted portraits of undocumented immigrants from Mexico and Central America whom she met at Immigrant Movement International, a community space in Queens. As a volunteer there, Nisenbaum taught English and began to get to know her students. They told her how they came to the US as Nisenbaum, raised in Mexico City, related to their cross-border journeys. Eventually, she asked to paint their portraits.
"There's a mutuality in sitting for a portrait. When you're painting, you're looking at every part of their face, and they would ask me about my childhood in Mexico and how I came here," Nisenbaum says. "It's very intimate, like painting as documentary."
Her subjects sit in brightly patterned, semi-abstract settings. While inspired by Mexican muralist Diego Rivera, Nisenbaum pays attention not to the collectives of Rivera but individuals and their quirks: a pensive look, lop-sided glasses, uneven socks. Her subjects span Latino elders in a drawing class to Muslim Somali women tending a community garden, their faces usually turned to the viewer with a frank look.
"There is a lot of excitement about Aliza Nisenbaum's work in the art world because her paintings are masterful, and their intention is clear—to make those who are invisible, visible. She is so inspiring for her students," said Carol Becker, dean of the School of the Arts. Learn more.