Helping veterans transition from combat to classroom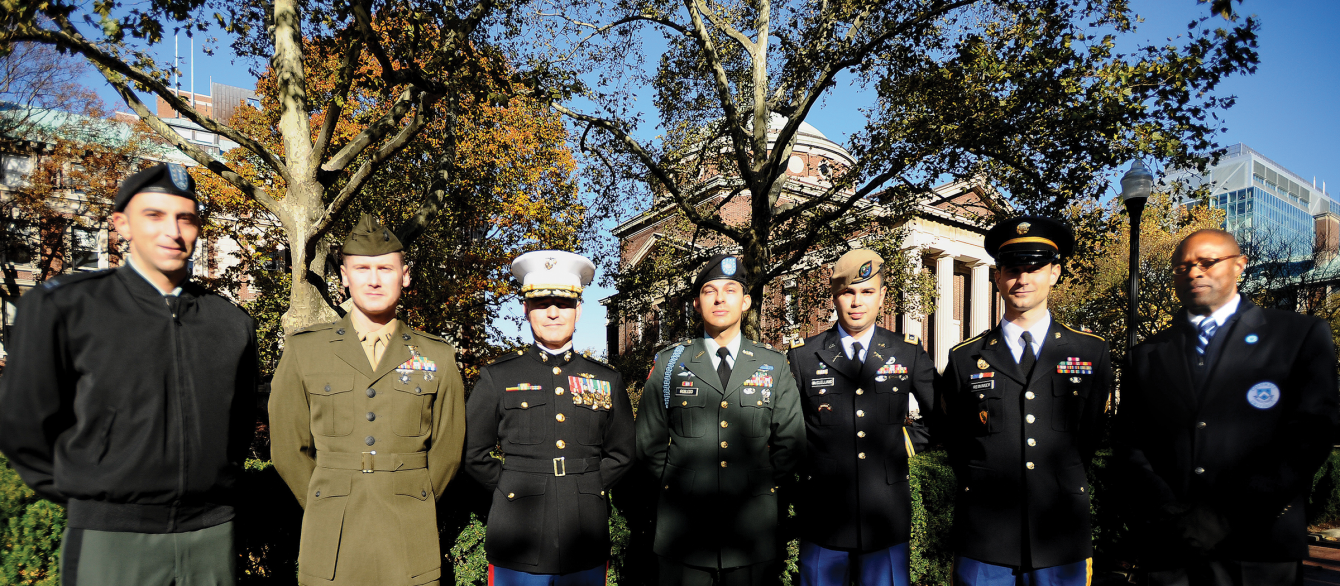 In the fall of 2017, Columbia opened the Center for Veteran Transition and Integration to better support veterans making the transition to college and the workforce.
"Student veterans who take the path from active military service to the rigors of a college classroom tell us the same thing: transitioning from being in the service to being a student isn't always straightforward, and the culture shift can be jarring," said R.J. Jenkins, the former associate dean of students at the School of General Studies, who leads the Center's curriculum design team.
The Center builds on the momentum of the past decade in which Columbia has developed the most successful veterans program at an Ivy League school. One of its first initiatives is a free online course, or MOOC (massive open online course), for any veterans-in-transition. The MOOC offers strategies for academic success for service members and veterans, led by a team of academic advisors with more than 20 years of experience supporting thousands of student veterans. 
Major Michael Abrams, a veteran of the war in Afghanistan and current Marine Corps Reservist, as well as the founder of FourBlock, a program to prepare veterans for business careers, has been appointed the Center's executive director. Learn more.