Just Societies Highlights - September 2019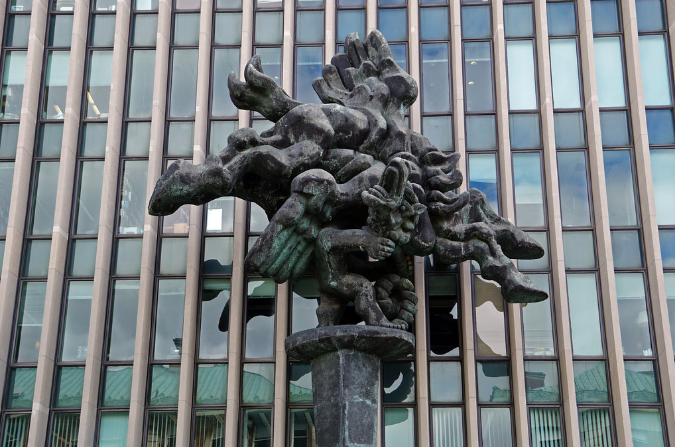 September 2019   

Columbia Just Societies Highlights
Humanizing Criminal Justice
Columbia tackles one of the most urgent civil rights issues of our time—mass incarceration. Learn how the University, starting with the Law School, is pushing beyond the bars.
From Bail to Bias, How Is Columbia Law Rethinking Justice?

Through The Path Forward, Columbia Law highlights the scholarship, litigation, advocacy, and representation of faculty, students, and alumni who are striving to reduce mass incarceration and affirm human dignity.
 

The Social Costs of Mass Incarceration

On November 4, join the Columbia Club in Washington, DC, for a talk with Professor Bruce Western from the Justice Lab on the history and upshot of the US prison crisis—and where we go from here.

 

Would You Survive Parole?

Read about a spring campus event that simulated the difficulties and frustrations of life on parole. The simulation was organized by the Business School's Tamer Center for Social Enterprise.
Professor Urges Congress to Help Migrant Children

"Children were traumatized," said Law professor Elora Mukherjee to Congress after reporting on migrant detention centers. Mukherjee is the director of Columbia's Immigrants' Rights Clinic, which you can support today. Note "Immigrants' Rights Clinic" in the giving form.
Volunteer

Apply to Be a Nonprofit Board Leadership Program Mentor

Alumni serving on the board of a nonprofit organization can volunteer with the Tamer Center for Social Enterprise. Apply to mentor students and support the next generation of social impact innovators.

Others Go Low, Doing Justice Goes High

Columbia Magazine's summer issue reviews Doing Justice: A Prosecutor's Thoughts on Crime, Punishment, and the Rule of Law by Preet Bharara '93LAW, the former US attorney for the Southern District of New York.


Trump's Twitter Is Public Forum, Court Rules

The president needs to unblock his critics on Twitter to preserve free speech, a federal appeals court decided in Columbia v. Trump, a case brought by the Knight First Amendment Institute. Join the Institute's event on tech giants and public discourse in November to dig deeper.
Ideas or questions? Email us at justsocieties.commitment@columbia.edu
Our commitment to Just Societies renews and emboldens efforts to build an equitable, inclusive world. Just Societies is part of 
The Columbia Commitment campaign, which builds partnerships with donors and volunteers sharing an urgent sense of what Columbians can do for our students and the world. 
You are receiving this email because you attended a Columbia Just Societies event or signed up to receive Columbia social justice news.