Can a student once in prison support formerly incarcerated scholars like her?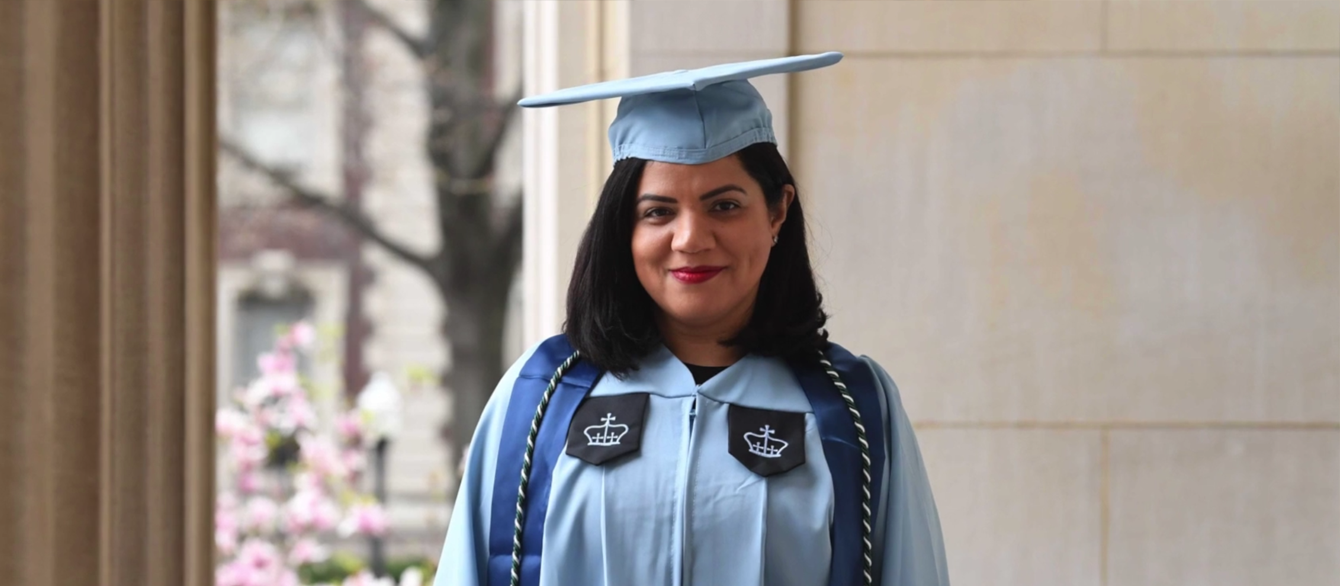 Leyla Martinez '18GS, a single mom from The Bronx, struggled to get to college because of her criminal record, which barred her from traditional routes to higher education. Now, due in large part to Columbia's Justice-in-Education Initiative, she has graduated with a bachelor's degree in human rights. While at Columbia, Martinez also founded and was president of the Beyond the Box Initiative, an organization to support students on campus whose lives have been impacted by mass incarceration.
With Beyond the Box, Martinez advocated for inclusive campus policies to help give Columbia students connected to the criminal justice system a fair shot—starting with removing the "have you been convicted" box on students' campus employment forms.
"I have found such an amazing support system at the School of General Studies—not only among our incredible student body, but also with our administrators—that I've found the strength to openly share who I am and help inspire others," she said.
Martinez is also a criminal justice reform advocate and a founding member of the National Council of Incarcerated and Formerly Incarcerated Women and Girls (National Council). As a member of the National Council, she has traveled to several different states to speak to Law School students about the effects of incarceration on women, children and communities. Learn more.