Connecting the visual and performing arts at Columbia's Miller Theatre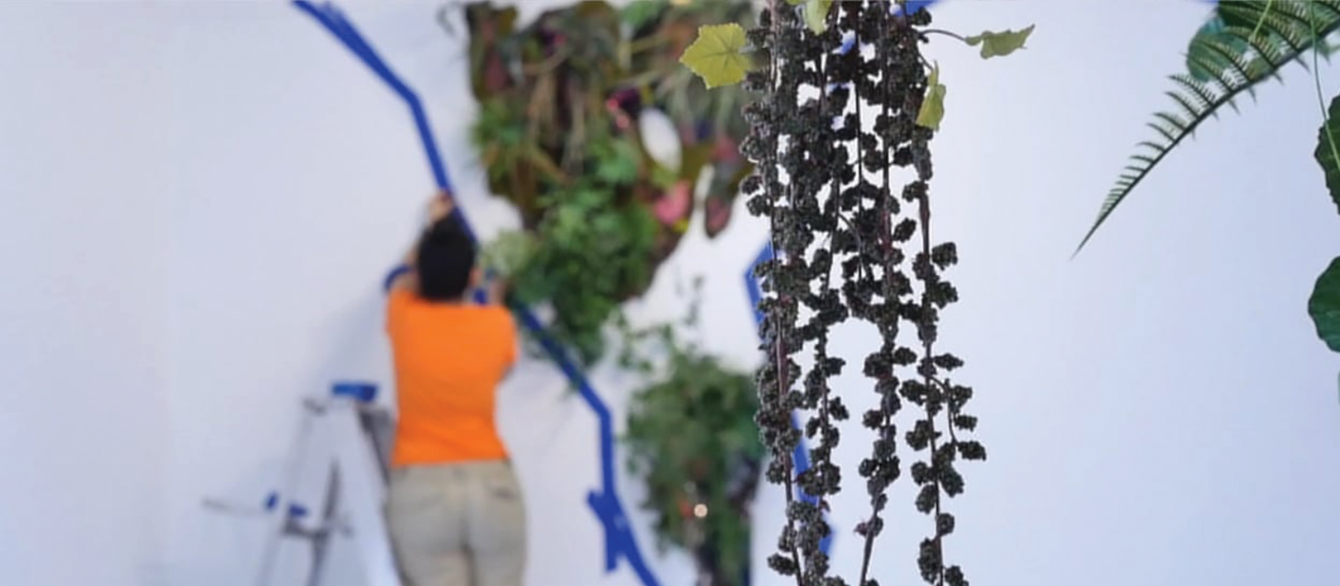 In the lobby of Columbia's Miller Theatre, weeds cascade from the walls, trailing clusters of leaves across doors and through hallways. This unexpected greenery is Manigua (scrubland or swampy undergrowth), a site-specific installation by Colombian-American artist Lina Puerta.
Puerta assembled clusters of plastic plants, combining these botanical forms with anatomical forms, creating hybrid textures and shapes. She says, "It's important to remind us that body and nature are one, that we are essentially nature."
Puerta's installation represents the fifth collaboration between the Miller Theatre, a performing-arts hub, and Columbia's Wallach Art Gallery. Together, they have commissioned visual artists to transform the walls of the theater for each performance season. These collaborations not only enrich the experience of audiences who come to Miller Theatre for performances, but also draw new visitors.
"Now these works have started to take on a life of their own, and visitors who are coming to campus specifically with the goal of seeing works of art," says Melissa Smey, executive director of the Miller Theatre. "It's a great way to spread the mission of the arts at Columbia and to amplify our impact." Learn more.