How can music help shape the lives of prisoners and former prisoners?

Beyond his Columbia students, Chris Washburne, associate professor of music, shares the joys of music with another group of unlikely pupils: inmates at Sing Sing Correctional facility. For more than 15 years, Washburne has worked with Carnegie Hall's Musical Connections program, using music to improve the lives of inmates and better prepare them for re-entry into their communities.
Many inmate participants—with little or no previous musical training—have since developed as musicians and composers, moving from singing simple vocal improvisations to learning instruments and developing their knowledge of music theory. The program also reaches the 1,600 incarcerated men in the general Sing Sing population who experience a final concert put on by the program members.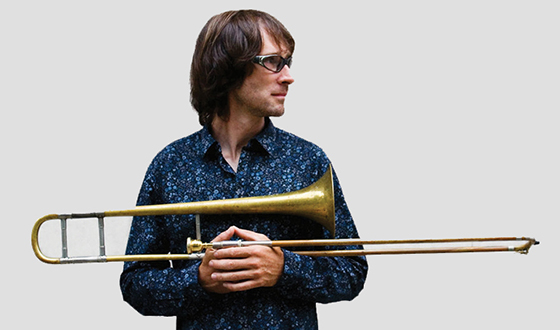 "It's using music as a form of catharsis, as transformation, showing alternative possibilities in life," said Washburne. "I've played at Carnegie Hall, at Lincoln Center, at famous venues all over the world, but this is different. I feel like I'm making a real difference in people's lives." Learn more.