Creating art for all in New York City's subways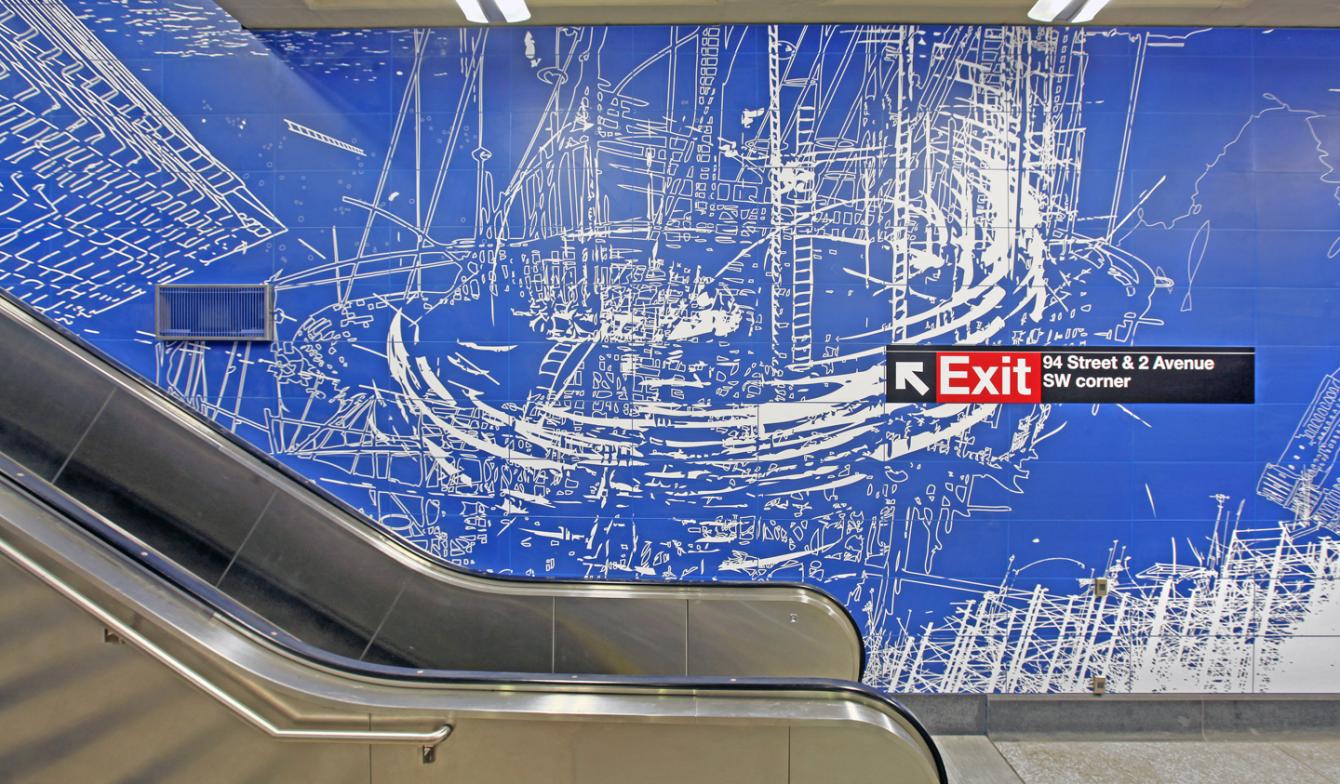 New York City's long-awaited extension of the Second Avenue subway line opened on New Year's Day—an 8.5-mile addition decades in the making. The first major expansion of the system in more than fifty years created four new subway stations: 63rd Street, 72nd Street, 86th Street, and 96th Street. As part of this ambitious project, the MTA selected artists to create immersive artworks for each.
Sarah Sze, Columbia professor of visual arts, designed the vast murals that line the walls of the 96th Street station. Selected as the sole US representative to the Venice Biennale in 2013, she is known for works that use common objects in unexpected ways, finding new meanings in everyday experiences.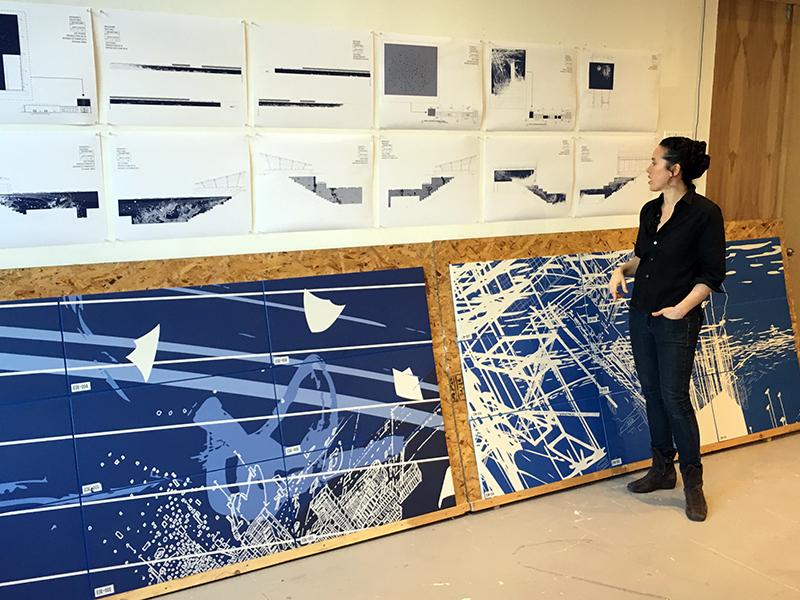 In her murals for the 96th Street station, she collaborated with Spanish tile masters, working from a blue and white palette originating in an essential component of construction: the blueprint. As the tiles descend into the station, Sze conveys a sense of swift motion expressed in swirls of paper, scaffolding, birds, and leaves.
The murals, titled "Blueprint for a Landscape," explore how things move in space, echoing the acceleration of the subway and the transitions into different environments that rapid travel enables. "Subways are one of the most democratic places you can find," says Sze, and her design for the 96th Street subway celebrates the dynamism and egalitarian possibilities of transit. Learn more.