"Everyone at Columbia Has This Drive"
Lauren Dwyer '11CC, '16BUS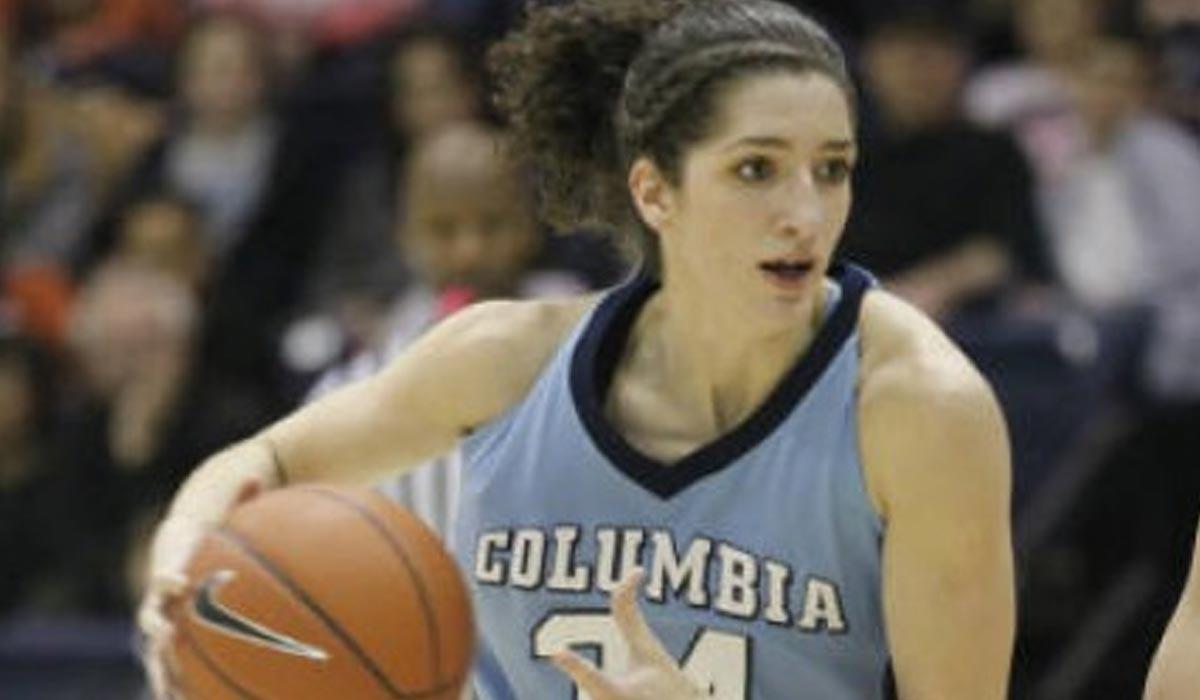 "Columbia wasn't on my radar at all back then," said Lauren Dwyer '11CC, '16BUS. At her Nevada high school, Lauren was a star basketball player. Like a lot of her peers on the basketball team, Lauren imagined going to a West Coast college closer to home. She pictured a school where athletics would be the top priority.
But one day in high school a letter arrived for Lauren. It was from the Columbia University basketball coaches. They wanted her to play ball with them in New York. Lauren was on the fence at first, yet the more she thought about Columbia, the more she knew what to do.
"I put the dots together," she said. "D-I athletics. An Ivy League school. New York City. That's a great combination." Lauren wanted to be around peers committed to excellence not only on the court, but also in the classroom and community. She could have other priorities alongside athletics.
"Everyone at Columbia has this drive, no matter what for," she said. "Columbians desire to be the best. As if we're all squeezing a sponge to get every last drop of whatever we want to learn. Whatever we want to do. That drive is contagious."
As a first year at Columbia, Lauren stayed up late to watch reality TV with her roommates. But they picked apart the shows' gender roles while they watched. She loved that curiosity in her peers. "I thought, 'This is next-level. We're turning this drama into a learning experience,'" said Lauren. "I just kept thinking, 'I want to be at that level. To engage with the world this deeply.'"
"I just kept thinking, 'I want to be at that level. To engage with the world this deeply.'"
So she did. At the College, Lauren majored in American Studies with a concentration in English and, by senior year, became co-captain of the women's basketball team, juggling studies and training.
"Sports taught me to struggle well," said Lauren. "When the game gets hard on the court, you learn to adapt. Running sprints, lifting weights, you do those tough things as an athlete because you understand your goal. You don't give up. You don't quit."
Lauren worked at Columbia Athletics in development after she graduated, growing the same student-athlete opportunities that brought her from Nevada to New York. She earned a Columbia Business School degree to then launch a career in sports administration.
Achieving her career goals with that Columbia drive she practiced on the court and in the classroom, Lauren now works at the Women's National Basketball Association (WNBA) as the Basketball Administration Lead, a role bridging her passion for sports and business.
One of her Columbia mentors and a fellow basketball alumna, Katie Day Benvenuto '03CC, '12BUS, inspired her to give back to the next generation of Columbians. Supporting students on and off the court, Lauren volunteers with the Women's Basketball team, the Business School's Women's Circle, and her Class Reunion Committee.
All thanks to a letter.
"Without that note pushing me to challenge myself here, I didn't picture myself as a Columbian," said Lauren. "I believe in bringing Columbians along with me in life, cheering on their drive to do whatever they want to do."
by Rebecca Kelliher '13BC