"To Have That Confidence"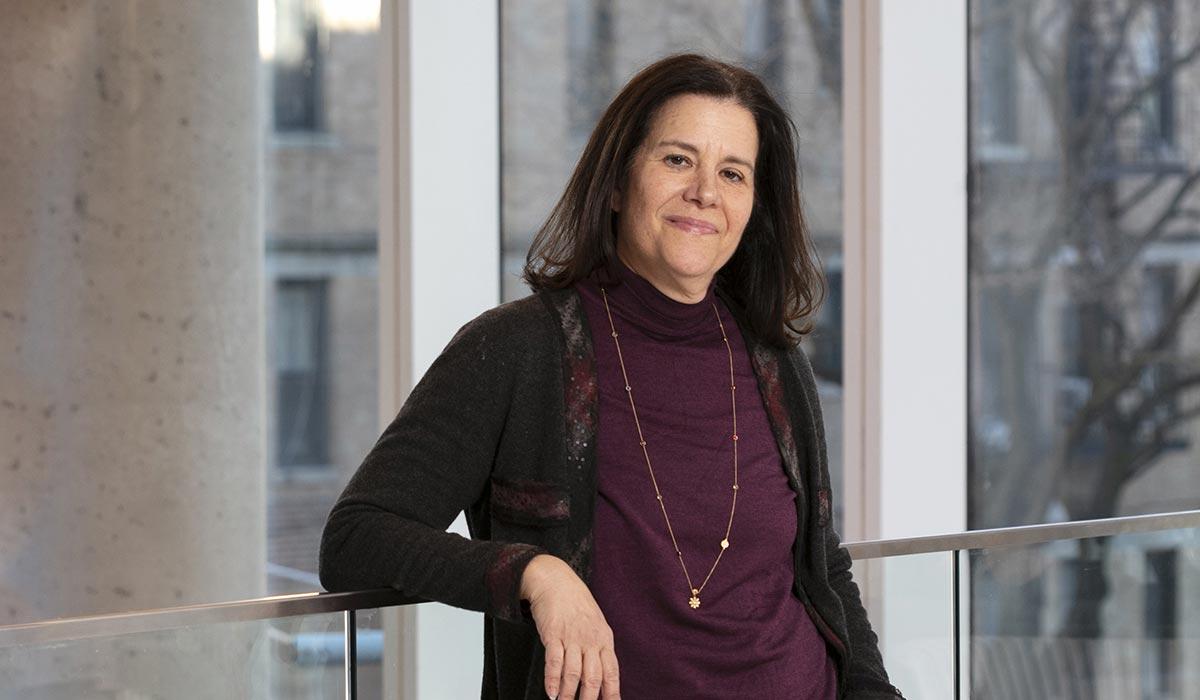 "Nursing wasn't respected the way it should be. As nursing students, we were made to feel unworthy in the clothing we had to wear and the classrooms where we were taught," said Lauren Lese '89, '92NRS, who studied at Columbia Nursing with her friend Trudy Friedman '89NRS. "We had to wear these old-fashioned, unprofessional school dresses, so anyone a mile off could see, 'Oh, it's a nursing student.'"
To Trudy and Lauren, the outfits looked like house-dresses, not uniforms. "We fought very hard against them. And we hated the white stockings and white shoes we also had to wear. They were humiliating."
But Lauren and Trudy were committed to their profession and, with their shared passion for nursing, put on the dresses, then stayed in touch long after graduation. Lauren became a nurse and midwife in New York, while Trudy studied midwifery in San Francisco. An activist before her nursing career, Trudy continued her social justice path as a midwife on a Native American reservation. The two friends pushed ahead. But when Trudy died at age 37, leaving twin daughters behind, grief all of a sudden hit Lauren. "This really impacted me. It was the first friend I had ever lost."
"[The new Columbia Nursing building] sent a message to students. That you are important. You will be respected. And you will respect yourselves."
Decades after their Nursing School days, Lauren wanted to honor her friend. After touring the new Columbia Nursing building in 2018, Lauren came up with a plan. "I saw nurses and midwives were educated with dignity now. It sent a message to students. That you are important. You will be respected. And you will respect yourselves."
Lauren burst into tears when she saw the Nursing School's state-of-the-art labor and delivery simulation suite. "Because of facilities like this, nursing students here can walk into a hospital and know, 'I can do this. I have been educated well.' I want Columbia nurses and midwives to have that confidence."
Lauren knew her friend would have been proud, too, of how far their school came from those uniforms. In memory of Trudy, she created in 2019 the Trudy Friedman '89 Scholarship Fund at Columbia Nursing.
"Trudy believed that no one's ambitions should be limited by lack of money or opportunity," said Lauren. "She would consider it tragic, immoral even, that a person could not attend a school like Columbia Nursing because they didn't have the funds to pay. That is the driving force behind this scholarship honoring her memory."
by Linda Ury Greenberg