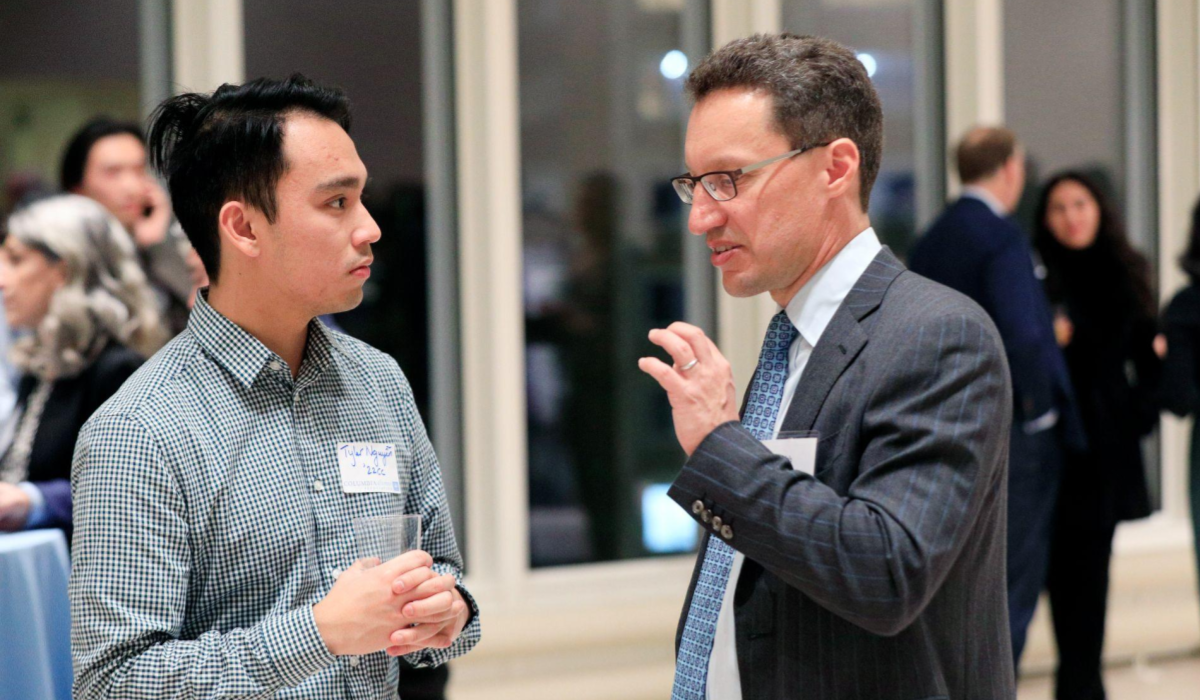 Keith Goggin understands investment. After a brief stint as a journalist, the J-school alum found a highly successful second career in finance, and a thirty-year calling (so far!) as a Columbia alumnus volunteer. Goggin has capped his most recent alumni leader tenure, chair of the Columbia Alumni Association (CAA), by becoming the lead donor to the CAA Scholarship Fund, creating a platform through which alumni from across the University can support students at every Columbia school. He knows it will pay off.
"There are students at Columbia because one teacher at their high schools realized that they were exceptional," Goggin explains. "There are students out there who don't yet know how great they can be. We can help them know."
"I see their financial challenges," Goggin says. "I have classmates who are still paying off student loans dating back 30 years. I know there are current students who can't afford to fix their phones, a critical device these days. There are students unsure of what career to choose or how to navigate all that Columbia offers. We want to help make sure they are as well set up as possible," he adds, with the we referring to other alumni leaders contributing as both donors and mentors.
"There are students out there who don't know how great they can be."
Goggin finds inspiration in the memory of the late David Klatell, the charismatic broadcast journalist, treasured Columbia professor, avid foodie, inveterate gossip, and onetime interim Dean, whom Dean Emeritus Nicholas Lemann has called "the soul of the Journalism School."
"I know alumni who owe their whole careers to David," says Goggin, "he was there every step of the way." Goggin worked with the Klatell family to endow a memorial scholarship at the school in Klatell's name, honoring his impact on students as a mentor, "an informal one-man career services department for up-and-coming journalists." Goggin's own experience included Klatell's welcoming him as a new alumnus to full participation in his popular broadcast journalism management class.
The CAA scholarship program aims to promote Klatell-style mentoring across multiple fields, with the roster of potential alumni mentors drawn from across Columbia. "That way whatever their field, interest, background, or chosen path, we can find alumni who are the best match."
Goggin puts his chips on the kind of cross-school synergies he calls university citizenship, and the impact it can have for both alumni and students. As a leader of the Columbia Alumni Association one of Goggin's biggest joys has been connecting to various parts of the University, schools he didn't go to as a student but inspire him today as an alum. "I love the Journalism School. I'm 100% behind the program," said Keith. "But I want people to know the chance to meet alumni from different schools here, to get to know students from those different schools—that really opened up the whole alumni experience for me."
University citizenship is a matter of realizing that, while we graduated from a particular school or set of schools, the University as a whole is the strongest organism. "Working together, using all of the University's resources together, we get the best outcomes—as alumni, for students, for society."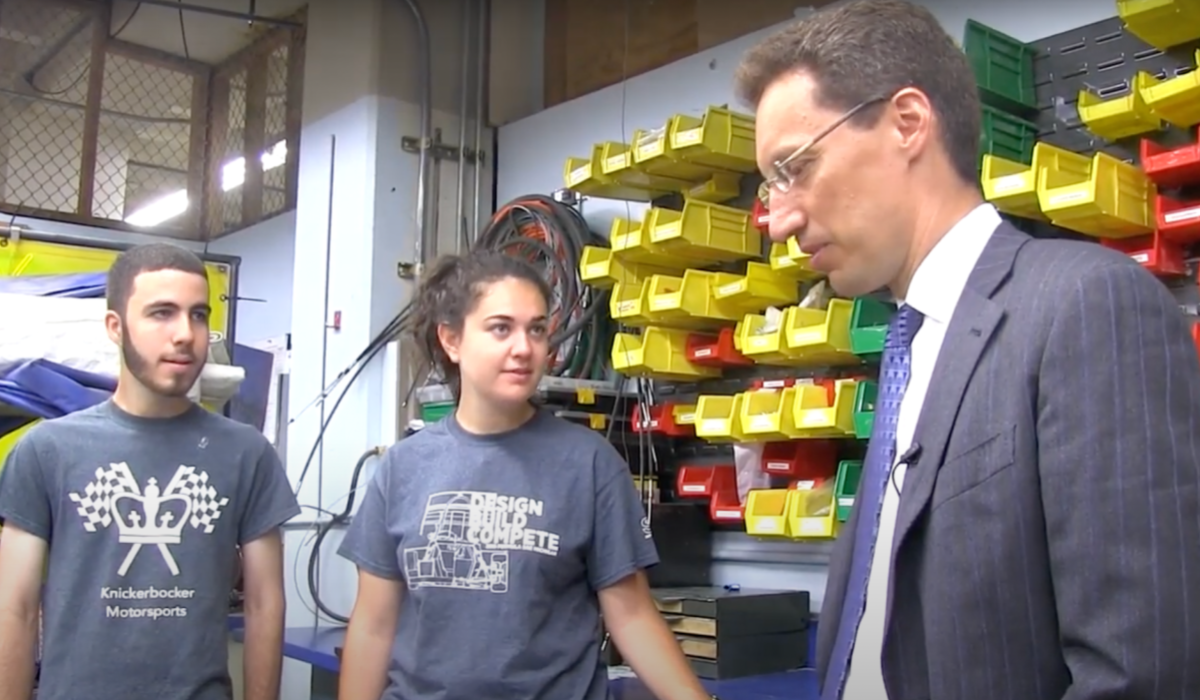 For Goggin, a self-described "car nut," the University perspective has included the opportunity to sponsor and kibbitz Columbia University Formula Racing, Columbia's Formula SAE team, which builds and races high-performance cars as part of a global engineering competition. The team is made up of undergraduates from multiple schools, plus as a smattering of graduate students from across Columbia—even an occasional J-schooler.
With the pandemic, like many alumni, Goggin has focused keenly on the hardships facing students. So, he decided to leverage his CAA position to generate a University-wide student support endowment, starting with his own gift, and so help to launch the recently announced Columbia Student Support Initiative. He continues to give generously for journalism students as well and encourages his fellow alumni to follow his lead.
"Building enough aid to make Columbia manageable for students from all circumstances is a longstanding problem," he adds. "We aren't going to be able to fix it all overnight. But we can start."