"The Power of the Columbia Community"
Brandon Martinez Gonzalez '16CC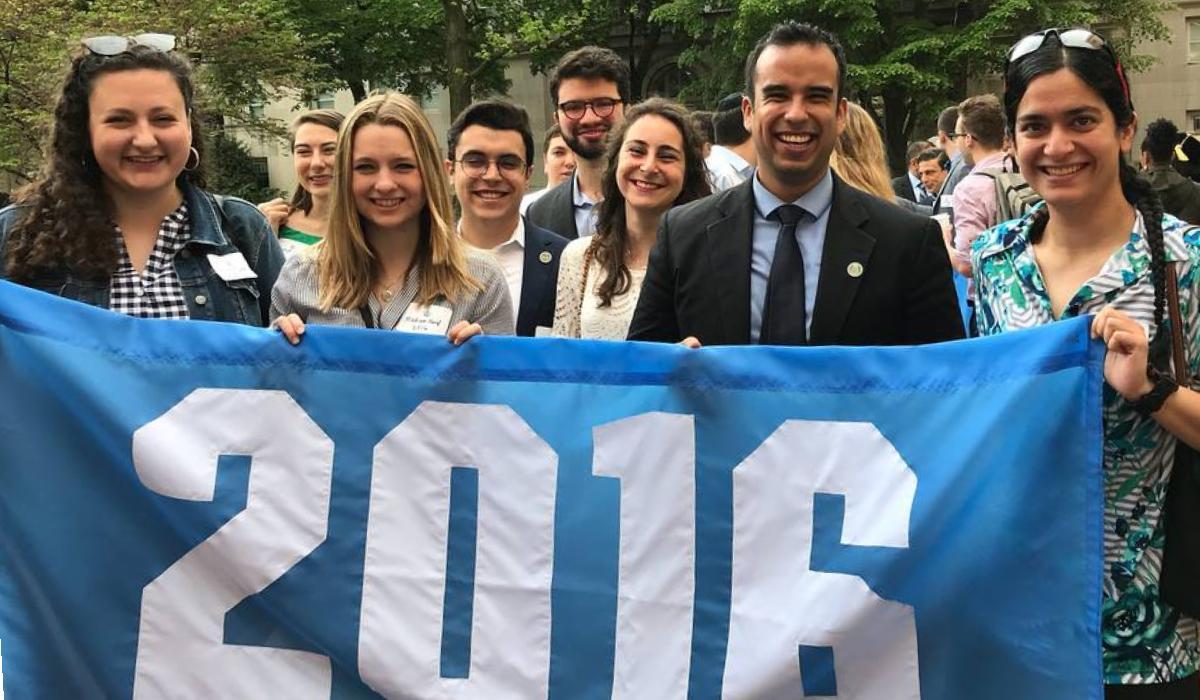 An American immigration official at the US-Mexico border sat in front of 18-year-old Brandon Martinez Gonzalez in an interview room. Born in Mexico, Brandon at age three moved with his family to Texas, where he grew up undocumented. But after he became a legal adult and was accepted to Columbia College, Brandon returned to Mexico to get US residency before school started.
He was a few months too late.
At that time, the US gave undocumented youth who turned 18 a grace period for residency applications. Brandon just missed that window. His application was denied, leaving Brandon in Mexico to try again. On the other side of the border, an Ivy League spot waited for him.
"I called Columbia to ask to defer. And they just said, 'Take your time, whatever you need. Your place will still be here for you.' That meant a lot," said Brandon.
The Columbia alumni club in San Antonio, Brandon's hometown, found out about his problem at the border. They called him to check in, and the club's support moved Brandon. "I wasn't even a student yet. I felt the power of the Columbia community before I even set foot on campus."
With a lawyer's help, Brandon eventually received residency. After his deferred year at Columbia ended, he landed at JFK airport to start his studies at the College.
"That was my first time in New York and only my second time on a plane," said Brandon, who received financial aid at Columbia. He remembers stumbling through crowded JFK with his suitcases as people rushed by. "Guess I was used to a different kind of politeness in Texas." But Brandon came to love New York with time.
"I felt the power of the Columbia community before I even set foot on campus."
He majored in computer science, yet stayed up late to discuss Virginia Woolf novels with roommates. "I had never read writing like that. As if she were in your mind." He came to Columbia because, through the Core Curriculum, he could take classes in the humanities as well as the sciences. To Brandon, that curiosity defines Columbians.
"When I meet someone from Columbia, I know I can talk to them for hours just about ideas."
After graduating in 2016, Brandon joined the San Antonio alumni club, the same one that reached out to him at the border. One club member, Nina Perales, remembered Brandon's story. "We were so worried about you," she said and hugged him, about nine years after Brandon was almost stuck in Mexico. "You might not know me, but we found out about what happened to you and just wanted you to be okay."
"I almost cried when she said that because I didn't really know this person," said Brandon. "She just heard long ago about this kid in a tough situation. And wanted to do something. Her words were powerful."
Brandon's tense immigration journey inspired him to attend law school. Today, he studies at George Washington University and hopes to practice corporate law, with opportunities for pro bono immigration work. Each year, he donates what he can to Columbia College, helping provide financial aid to students from underrepresented groups with stories like his.
"I feel grateful knowing how my life has been changed because of Columbia. I will never forget being a student on financial aid," said Brandon. "Gifts really can go far."
by Rebecca Kelliher '13BC