Just Societies Highlights - February 2019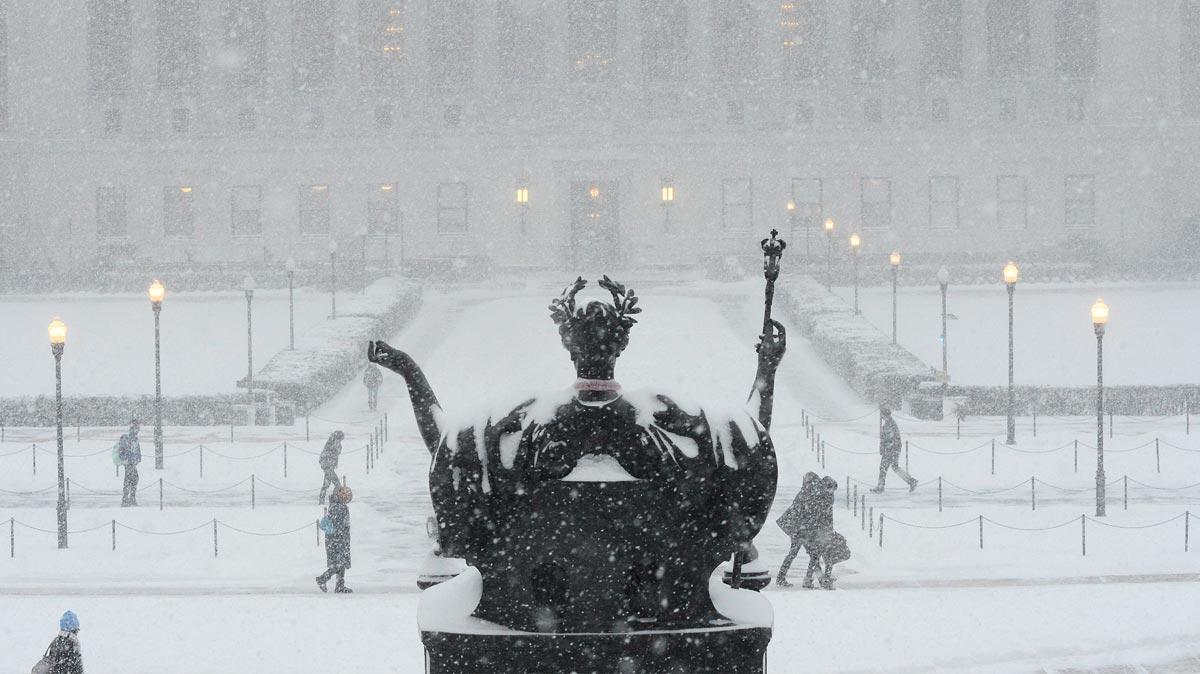 February 2019   

Columbia Just Societies Highlights
Justice and the University

"As a university community deeply concerned not only with studying the past, but also with addressing the challenges of today, we could not be more grateful to all involved in making this happen."

- President Lee C. Bollinger on the establishment of the African American and African Diaspora Studies department
New African American and African Diaspora Studies Department Announced

On December 1, Columbia's Board of Trustees voted unanimously to create the African American and African Diaspora Studies department. "The creation of this department is right on time because our nation and our world need the kind of knowledge we produce," says Professor Farah Jasmine Griffin (left), the first chair of the department. Read her interview.
Helping Employers See the Potential of Formerly Incarcerated People

The Tamer Center for Social Enterprise at the Business School tackles the problem of post-incarceration employment in "The Outside." This video series

profiles the job success of people re-entering society, including Patricia McCray (left), who worked for the city of Tallahassee for 19 years after her release.

 
Volunteer

Advise Rising Social Entrepreneurs

Share your expertise with socially minded leaders. Alumni and non-alumni can apply to be a part of the Social Venture Advisory Network at the Tamer Center for Social Enterprise. Join professionals like Noah Sapse (left), who works on legal issues between profit and non-profit entities, to offer your skills to the next generation.
 

Feminism for the 99%

On Feb. 28, join the first Spring installment of the Just Societies Speaker Series from the Division of Social Science. Feminist scholar Nancy Fraser from The New School will deliver her timely lecture "Rethinking Gender Justice: For a Feminism for the 99%."

 

Podcast: Exhibit Will Change How You See Modernism

Tune into a podcast on Posing Modernity, the Wallach Art Gallery show about changing representations of the black figure in modern art. We interview curator Denise Murrell '14GSAS about her exhibit, which the New York Times calls "taut, riveting." The show ends Feb. 10.
Global Leaders with Impact

Meet the inaugural Obama Foundation Scholars at Columbia University, social change-makers from around the world—like Ana Maria Gonzalez-Forero, who works with indigenous communities on inclusive development in her home country of Colombia.
 

Virtual Reality Brings Realities of Racism to Life

A 12-minute virtual reality film, 1000 Cut Journey, immerses viewers in the life of a fictional African American man. Co-created by Courtney Cogburn, assistant professor at the School of Social Work, the film debuted last year at Tribeca Immersive.

 


Media Stereotypes Can Normalize Inequalities

Watch as Frances Negrón-Muntaner, Columbia cultural scholar, talks about difference and inequality, drawing from her time growing up in Puerto Rico. Read more in a Variety article featuring her about why a dearth of Latinx movie stars matters.
Ideas or questions? Email us at justsocieties.commitment@columbia.edu
Our commitment to Just Societies renews and emboldens efforts to build an equitable, inclusive world. Just Societies is part of 
The Columbia Commitment campaign, which builds partnerships with donors and volunteers sharing an urgent sense of what Columbians can do for our students and the world.