How did a law class help a student overcome the travel ban?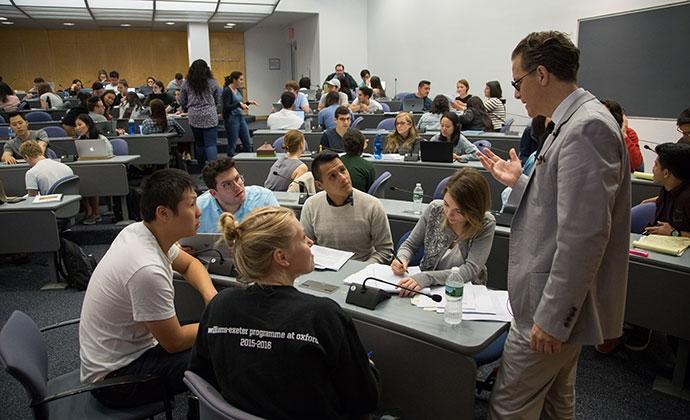 When the State Department's 2017 travel ban delayed visa applications, Columbia Law students and Professor Bernard Harcourt helped a graduate student from Libya enter the US to go to Columbia.
Moseb Zeiton, a citizen of Libya and the United Kingdom, planned to arrive in New York from London to start his master's program at the School of International and Public Affairs (SIPA). But the US Embassy in London said his visa application to study was held up due to so-called administrative processing.
Zeiton called Harcourt after reading how the professor persuaded the US government to reinstate a visa for Amer Al Homssi, a Syrian doctor stranded abroad while trying to return to Chicago when the Trump administration's travel ban took effect. To take on Zeiton's case, Harcourt enlisted students in his Legal Methods course to serve as co-counsel and learn about the law in real-time.
The lawyers, including Harcourt's students, argued for Zeiton's visa eligibility as well as rallied US Senators Chuck Schumer and Kirsten Gillibrand to pressure the State Department into granting Zeiton entry. On September 8, 2017, Zeiton learned the good news that his visa was issued. Learn more.