"The Soul and Fabric of Society"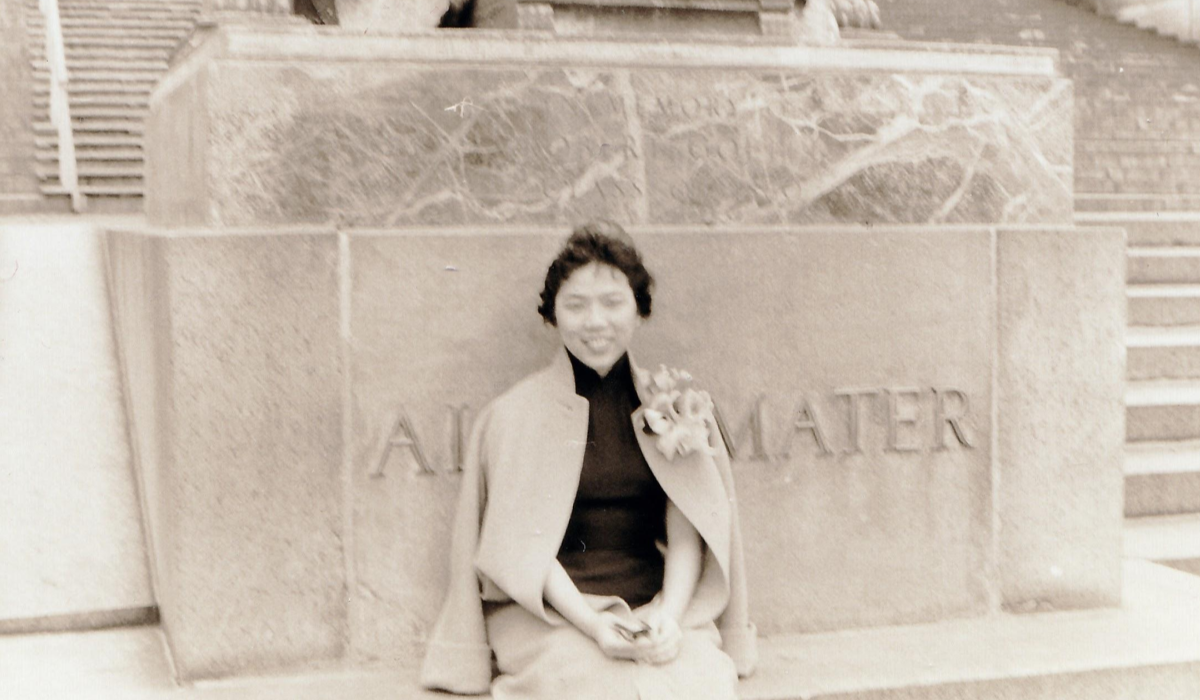 Hong Kong in the 1950s was surging. Immigrants and refugees from mainland China flocked to the city after World War II. Within a few years, the population leapt from 600,000 to 2.1 million, turning Hong Kong into one of the densest cities in the world. To Veronica Siu-Fun Pun Choy '58SW, the city's welfare services had to catch up.
Veronica grew up in Hong Kong with sisters who became nurses and teachers. "Service was in the family. The line of social work suits my personality," she said. Veronica watched her city struggling, yet believed social workers could help. But the field was young. Hong Kong University did not yet offer the education that Veronica needed to make a difference.
So, Veronica travelled by ship to New York City. About a month later, the vessel docked, and she joined a Columbia School of Social Work classroom, preparing for fieldwork in Manhattan and Staten Island.
Columbia professor Lucille Austin's lectures on building rapport impressed Veronica, lessons she would years later pass on to her own students in Hong Kong. "I think rapport is an important element in social work. It helps you communicate and understand the other person."
Veronica chose to attend Columbia because of New York City, which was a lot like Hong Kong. She wanted to learn from another big, cosmopolitan city to one day use her education when she returned home.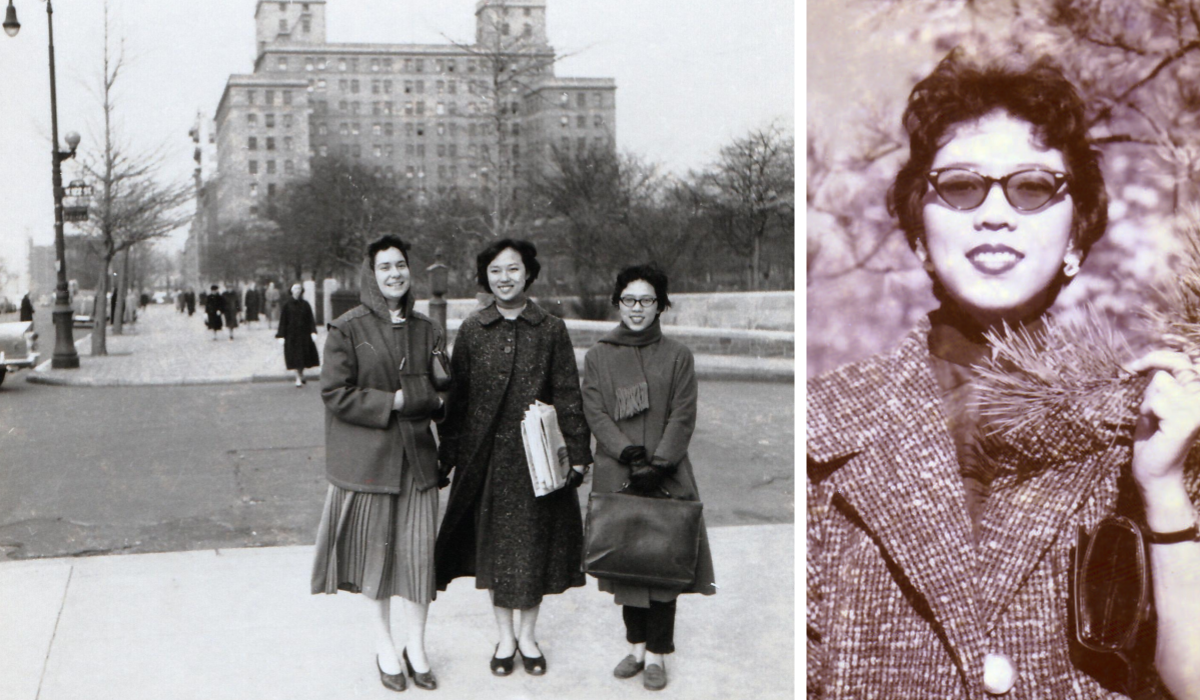 That is precisely what she did after graduation—and more. Veronica today is hailed as one of Hong Kong's social work trailblazers. She mentored countless leaders in the profession, having taught family welfare and counseling at Hong Kong University for years.
"My students from those early years became driving forces behind the city's social work development, rising to prominent positions," she said.
Veronica's work has been widely recognized in Hong Kong. She was appointed Justice of the Peace in 1972 In Hong Kong, and awarded the honor of MBE (Member of the Most Excellent Order of the British Empire) in 1982 by the British Government.
Veronica's Columbia journey shaped generations in Hong Kong. Her story helped inspire her daughter-in-law, Janice Chan-Choy, and son, Louis Choy, to give to the University. The Choy family's support includes scholarships to the School of Social Work as well as the School of the Arts, where Janice serves on the Dean's Council. She is an art patron in Hong Kong on the boards of several arts organizations.
"It can be difficult to ask people to support the arts because there always seems to be a more essential cause like hunger," said Janice. "But I ask, what would the world be like without color? That is how essential art should be to all of us. It is the soul and fabric of our society."
"We knew we had affected a small change in a person's life."
Around last year, a Columbia University endowment report arrived at the family's Hong Kong home. The Choys flipped through its pages until they saw a familiar face: Brittany Butler '20SW, the inaugural recipient of the Choy Scholarship at the School of Social Work. Butler shared what studying at Columbia meant to her, allowing her to pursue a career helping others. She graduated last year, over half a century after Veronica.
"We remember very vividly getting that mailing," said Janice, with Louis and Veronica sitting next to her, smiling and nodding. "Then we knew we had affected a small change in a person's life. We hope that she will become an agent of change in the future, touching many more lives on her pathway."
Learn more about the Choy Family Gift that supports students at the Columbia School of Social Work and Columbia University School of the Arts.